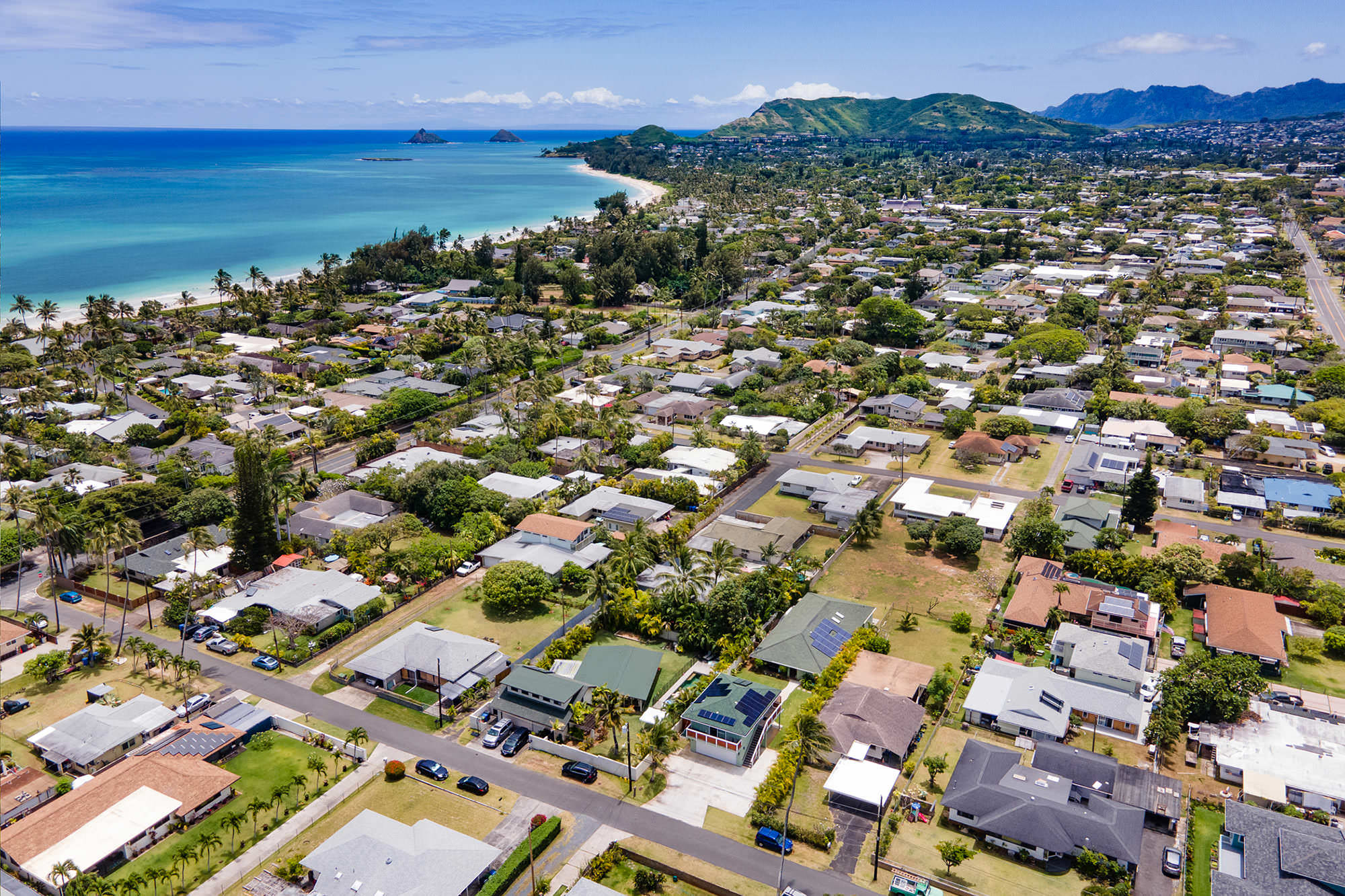 Closed sales of single-family homes climbed 63.3% and more than doubled for condos with 135.4% more sales compared to this time last year on Oahu. In stark contrast to the low activity of May 2020 amid pandemic uncertainties, May 2021 set new records with the median sales price of a single-family home rising to $978,000 – breaking the previous record of $950,000 set in March 2021 – and properties flying off the market at an unprecedented pace.
The median days on the market for single-family homes and condos hit new record lows of 8 and 12 days, respectively. In May, sellers added 430 new listings for single-family homes and 683 new condo listings to the market, representing 24.6% and 34.2% increases over last year. However, by the end of May, 61% of those new single-family home listings and 51% of new condo listings were already sold or in escrow.
The portion of single-family homes sold over the asking price remained steady month-over-month, accounting for 58% of all single-family properties sold in May. Single-family homes in the $700,000 to $999,999 price range made up 40% of all closed sales, though properties sold in the $1,000,000 to $1,999,999 range captured nearly the same market share, making up 38% of sales in May.
Condos sold above the asking price represented 36% of all sales this month, a big jump up from just 9% last May. Every price point recorded a rise in sales volume. The most significant shift in sales volume occurred in the $600,000 to $699,999 range, with 83 sales compared to 16 last May, an increase of 418.8%. However, properties in the $300,000 to $499,999 price range accounted for more than one-third of the month's sales, with 94 more sales than last year.
Courtesy of the Honolulu Board of Realtors