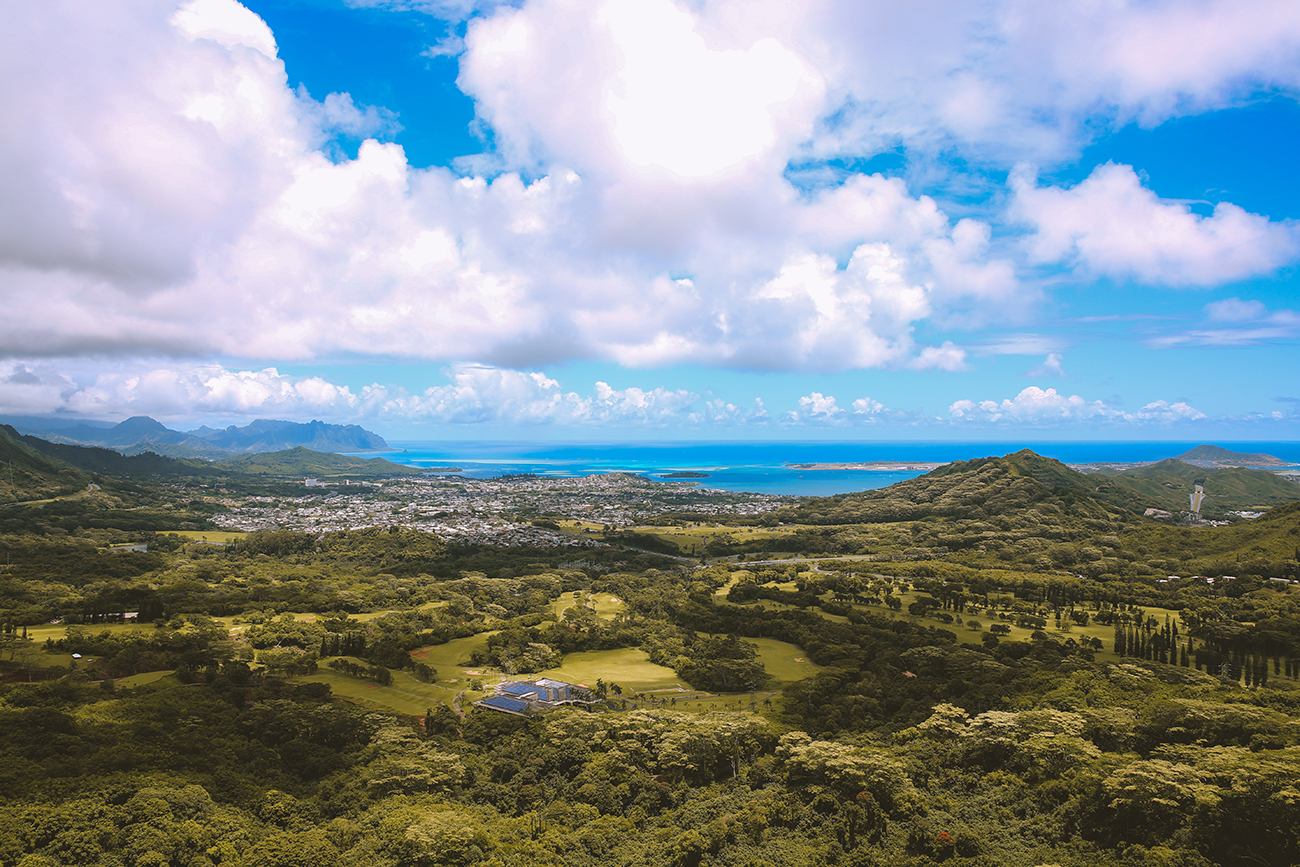 Closed sales activity for single-family homes lags behind the condo market, with single-family properties marking just a 9.8% increase in sales compared to a 47.7% jump for condos in November. The median prices for single-family homes and condos tied the previously set record prices at $1,050,000 and $500,000, respectively.
Though single-family homes continue to move into escrow at a quick pace of 11 days, it's the condo market that set a new record low median days on the market of only nine days. Buyers scooped up condo properties an entire week faster compared to November 2020's median of 16 days on the market. Meanwhile, around 61% of single-family home sales and 42% of condos sales closed over the asking price in November.
Sales volume doubled for single-family homes in the $1,000,000 to $1,199,999 and $2,000,000 and above ranges with 118.2% and 114.3% hikes in sales, respectively. From a regional perspective, the Waipahu area saw a 116.7% increase in sales compared to last year, followed by the Metro region with a 66.7% uptick in closed sales.
Condos in the more affordable price points of $400,000 to $499,999 accounted for the most sales volume – around 18% of sales for the month or 109 sales. However, nearly all price points in the condo market experienced a positive change in sales volume, with the most growth occurring in the $600,000 to $699,999 range, a staggering 182.8% increase.
Year-over-year new listings for single-family homes dropped 5.5%, with just 358 new properties entering the market in November. On the other hand, sellers added 639 new condo listings, representing a 13.9% uptick compared to this time last year.
Year-to-date, single-family homes sales rose 21.4%, and condo sales jumped up 57.7%. The year-to-date median price of a single-family home increased 19.8% compared to the same time last year, rising from $822,000 in 2020 to $985,000 this year. So far this year, the median condo price is $475,000, representing a 10.5% increase over the same period in 2020.
Courtesy of the Honolulu Board of Realtors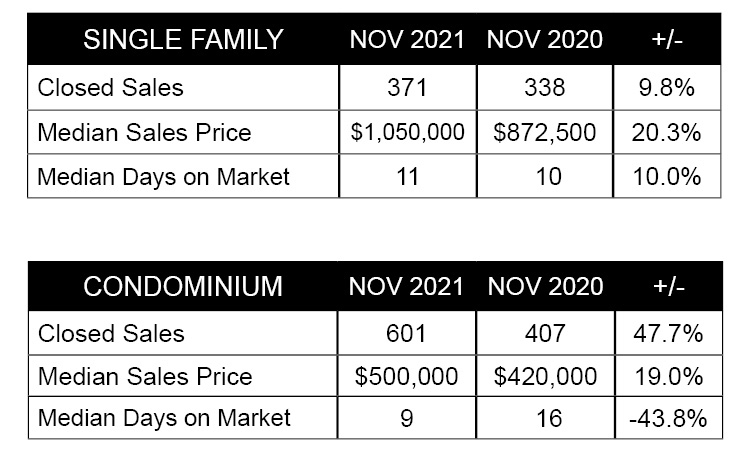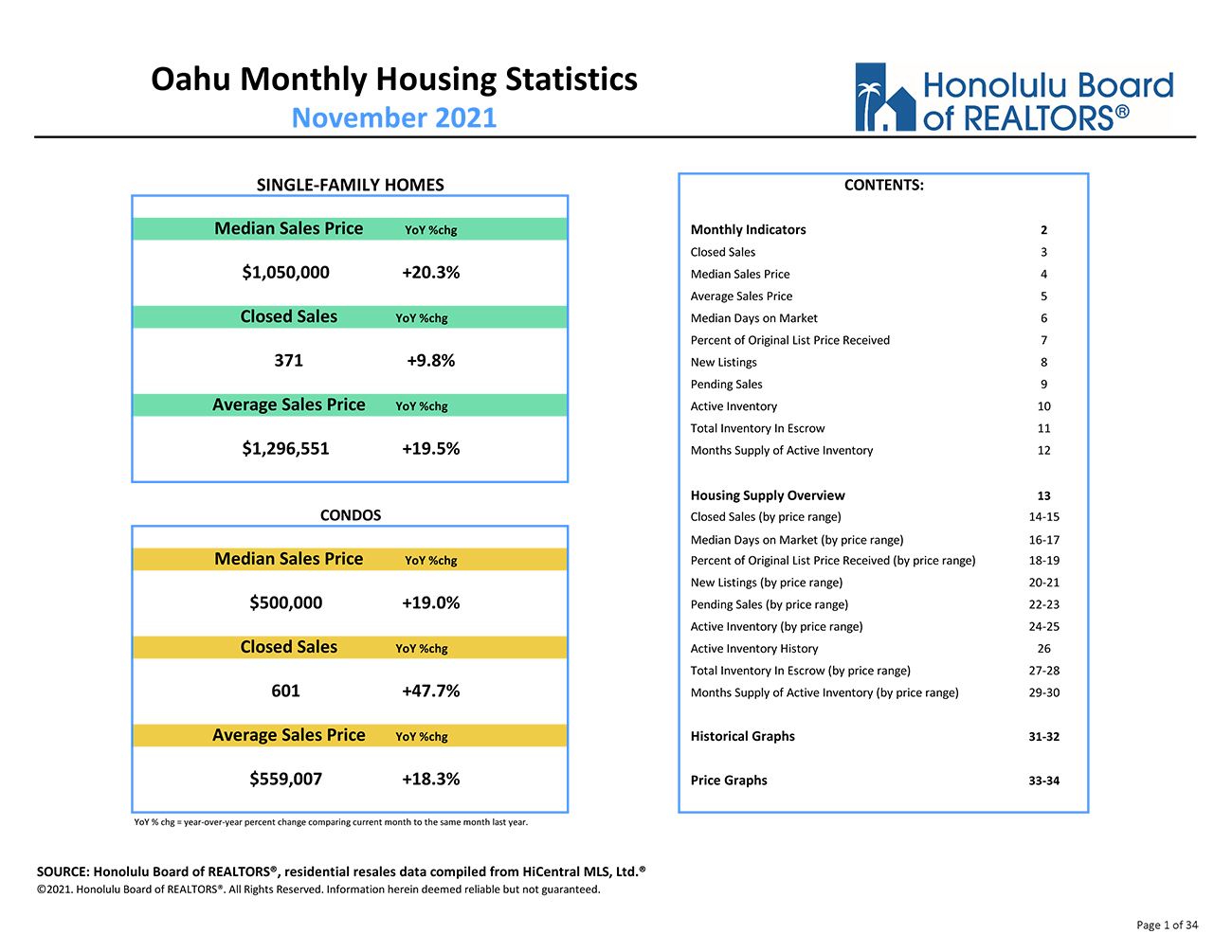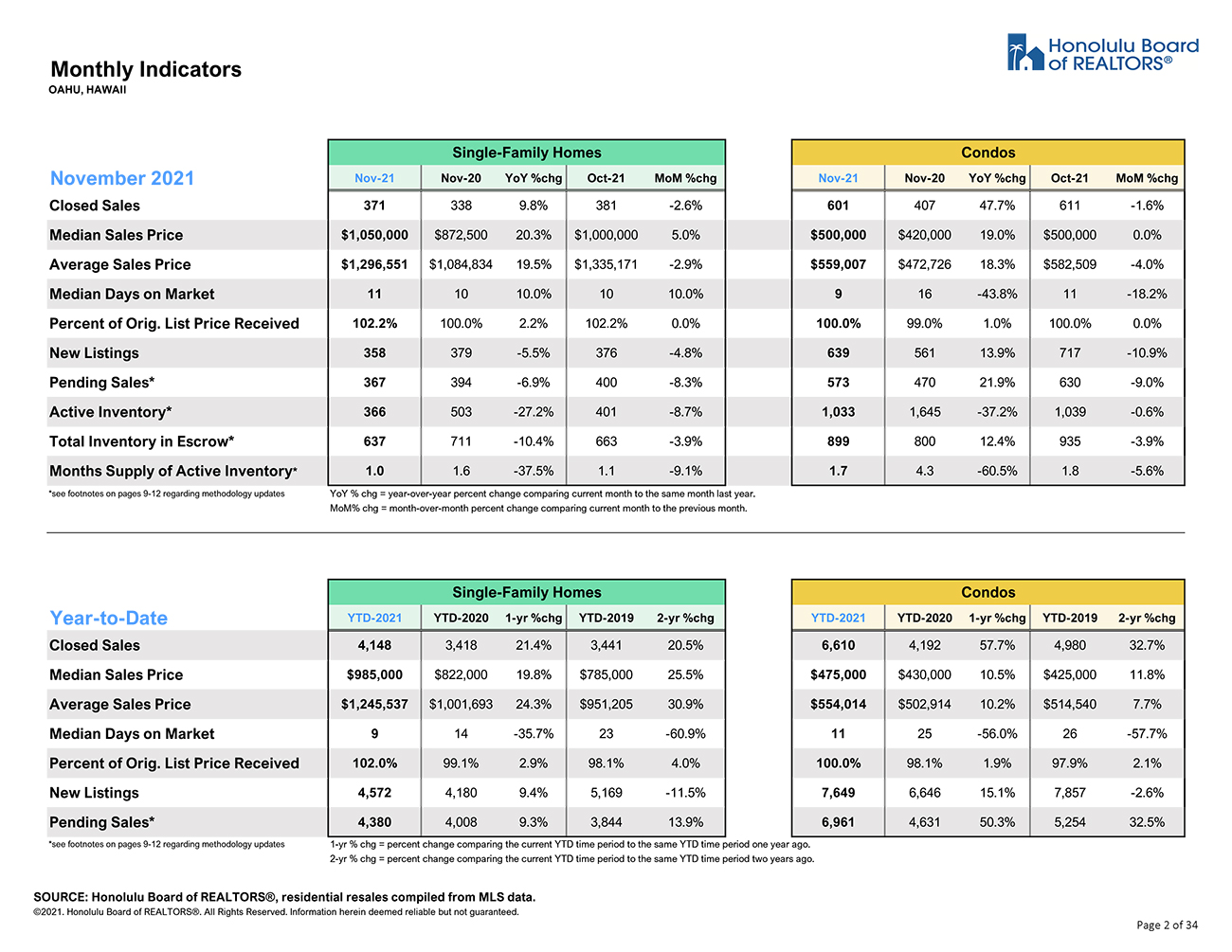 Go to Market Report Top Page >
Don't Miss Our Next Post
Subscribe Now