Welcoming agent Richard M. Williams to our List Sotheby's International Realty family!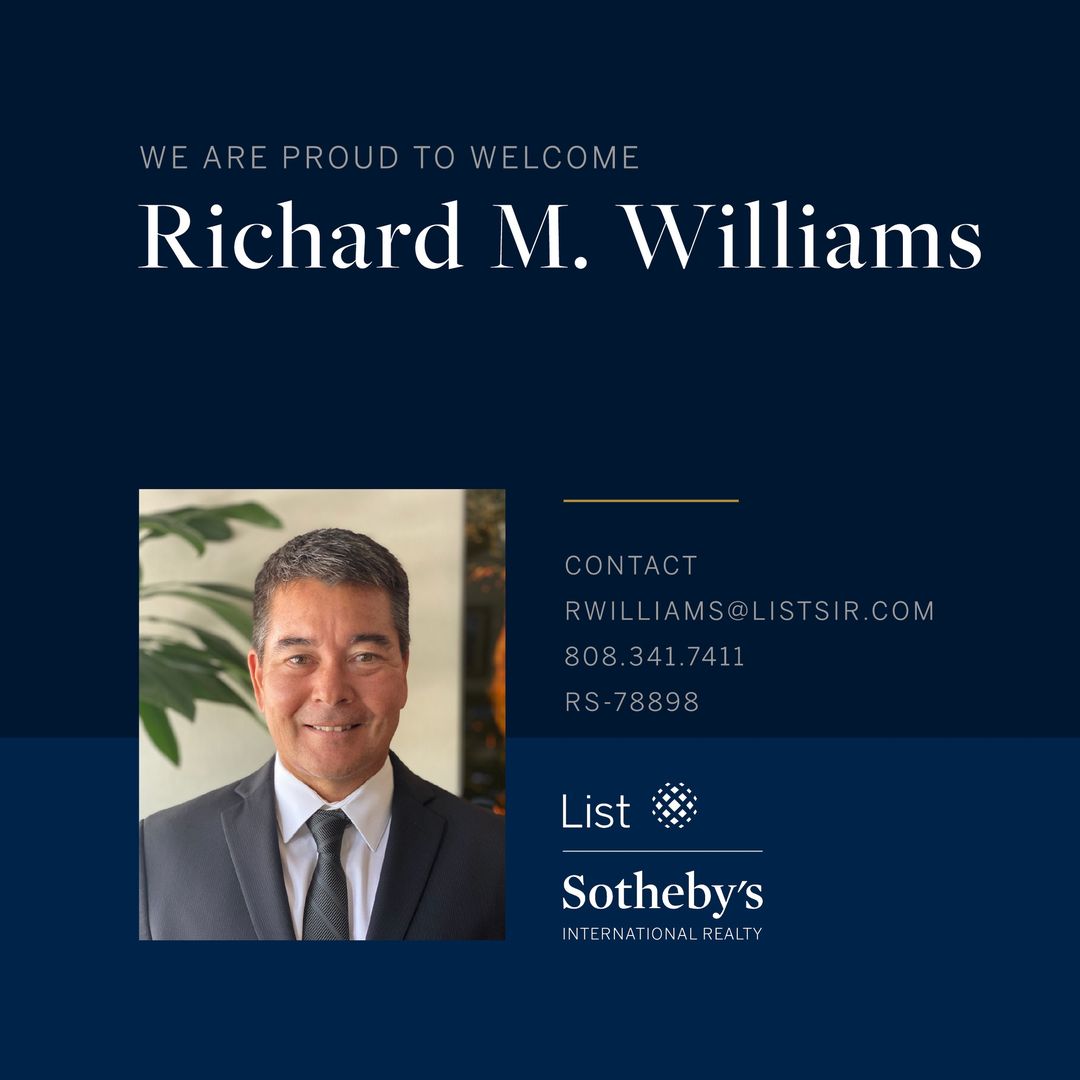 About Richard M. Williams
Richard William's family moved to Waianae, Oahu in 1978, when his family decided to settle in Hawaii, after his father's retirement from the Navy. He spent his preteen and teenage years surfing and competing in amateur contests along the shores of Oahu. He graduated from Aiea High School in 1983. Rich enlisted in the Navy in 1988 and retired in 2008 as an Operations Specialist Chief after twenty years of service…
To learn more about Richard M. Williams, please visit his bio.