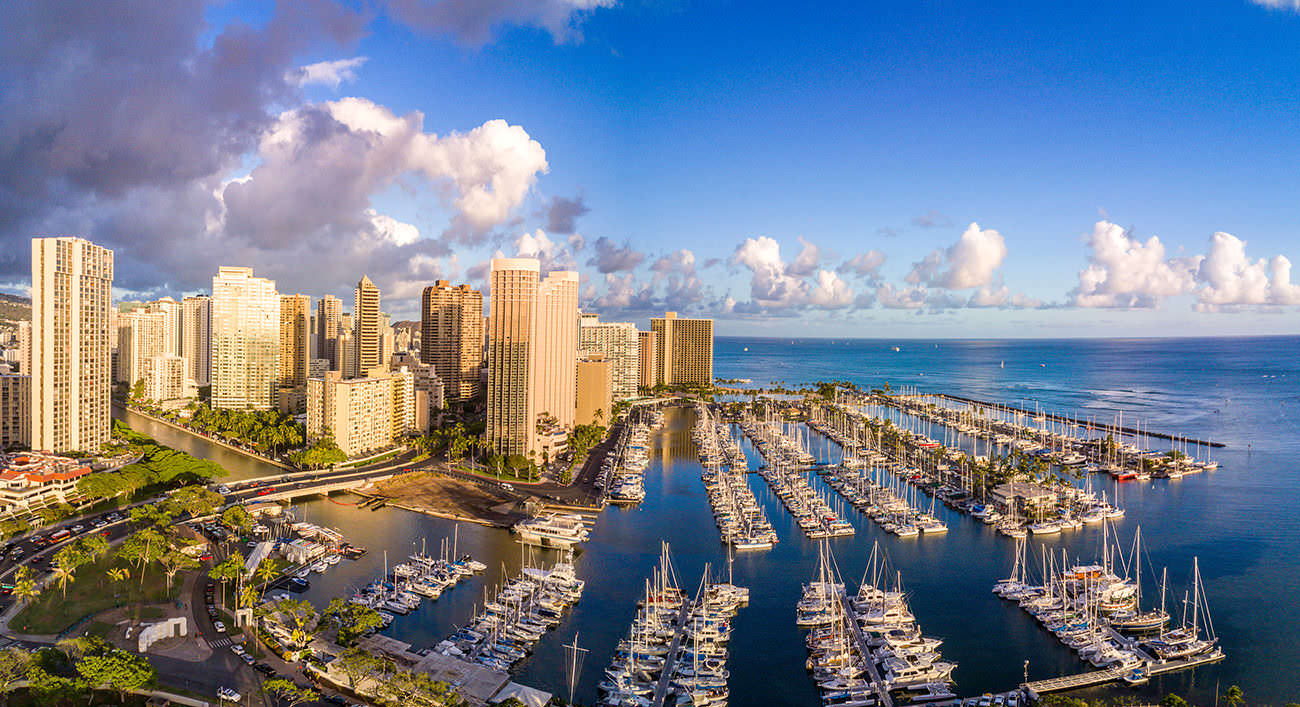 2022 began with a sharp jump in both single-family home and condo sales – combined, Oahu's housing market saw a 28.6% sales increase compared to January 2021. While the single-family home median sales price held steady for the third consecutive month at $1,050,000, the condo market set a new monthly median sales price record of $510,000, surpassing the previous $500,000 set in August 2021.
Single-family home sales were up 12% year-over-year, while condo sales soared 40.8% compared to this time last year. Single-family home properties in the $900,000 and up price range accounted for 70% of the month's sales, while sales below $900,000 fell 34% from the previous year. On the other hand, condos experienced sales increases at nearly all price points, especially in the $700,000 and up range, where sales tripled year-over-year. Properties continued to move at a brisk pace, with single-family homes spending a median of 12 days on the market and 14 days for condos.
Similarly to December 2021, approximately 61% of single-family home sales closed above the original asking price, a 24.5% increase from this time last year. The condo market also saw a large portion of sales close above the original asking price, 39% of sales compared to 30% in January 2021. In particular, condos in the $400,000 to $599,999 price range saw the most sales close over the asking price.
Single-family home listings were down 12.3% compared to a year ago, and of the new listings that came on the market in January, 58% were in escrow or sold by the end of the month. New listings of condos remained fairly level year-over-year, with a slight 1.1% uptick. However, with strong demand and sales volume, 2022 began with fewer condo listings in active inventory.
Pending sales of single-family homes marked a slight 4.3% drop from last year, leaving fewer single-family homes in escrow than the previous year while pending condo sales increased by 7.5% over last January.
Courtesy of the Honolulu Board of Realtors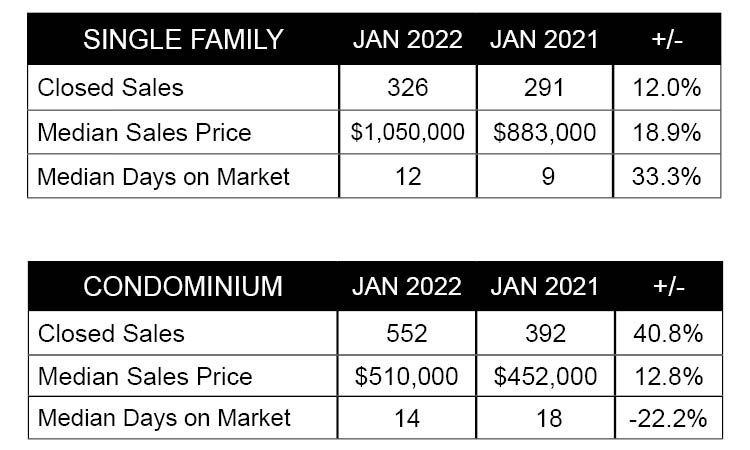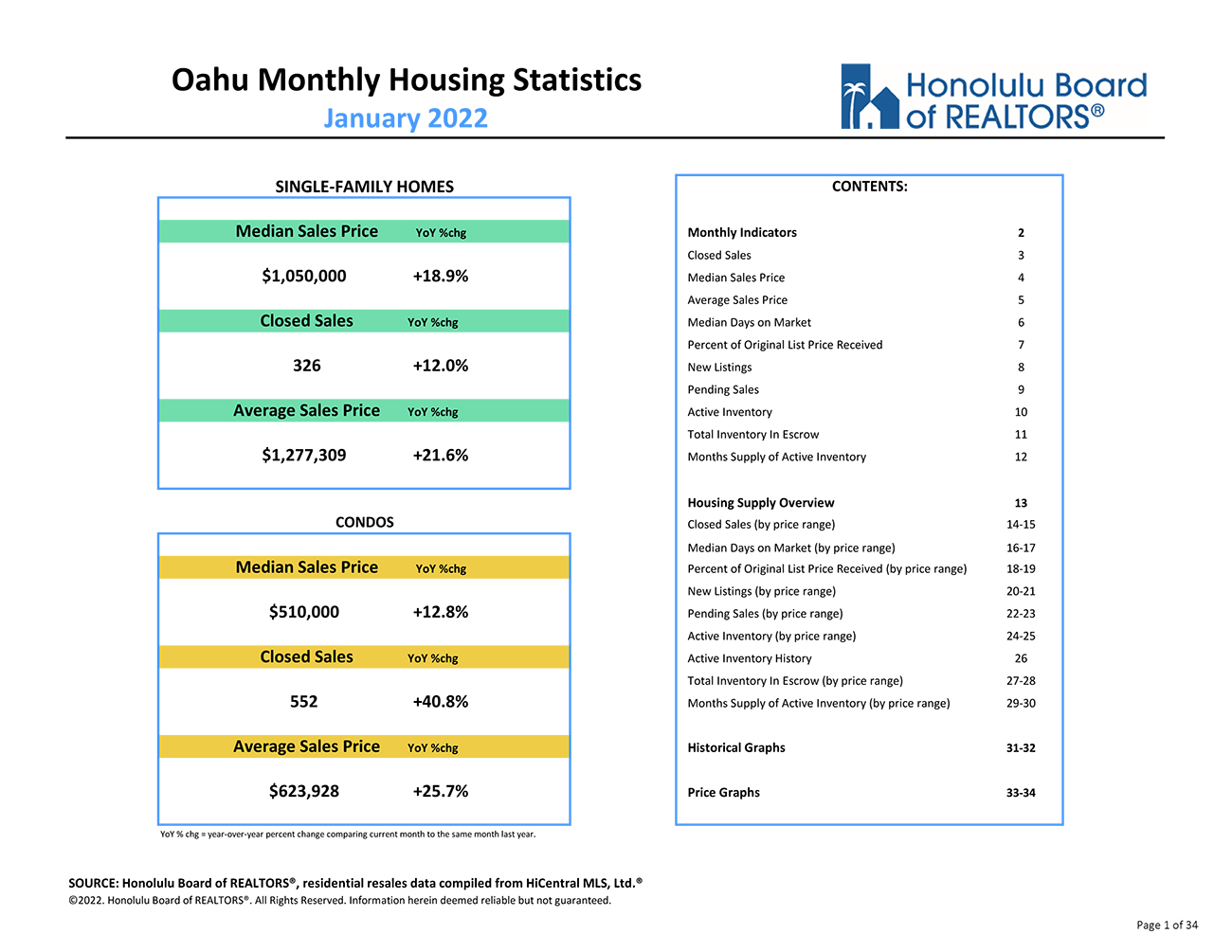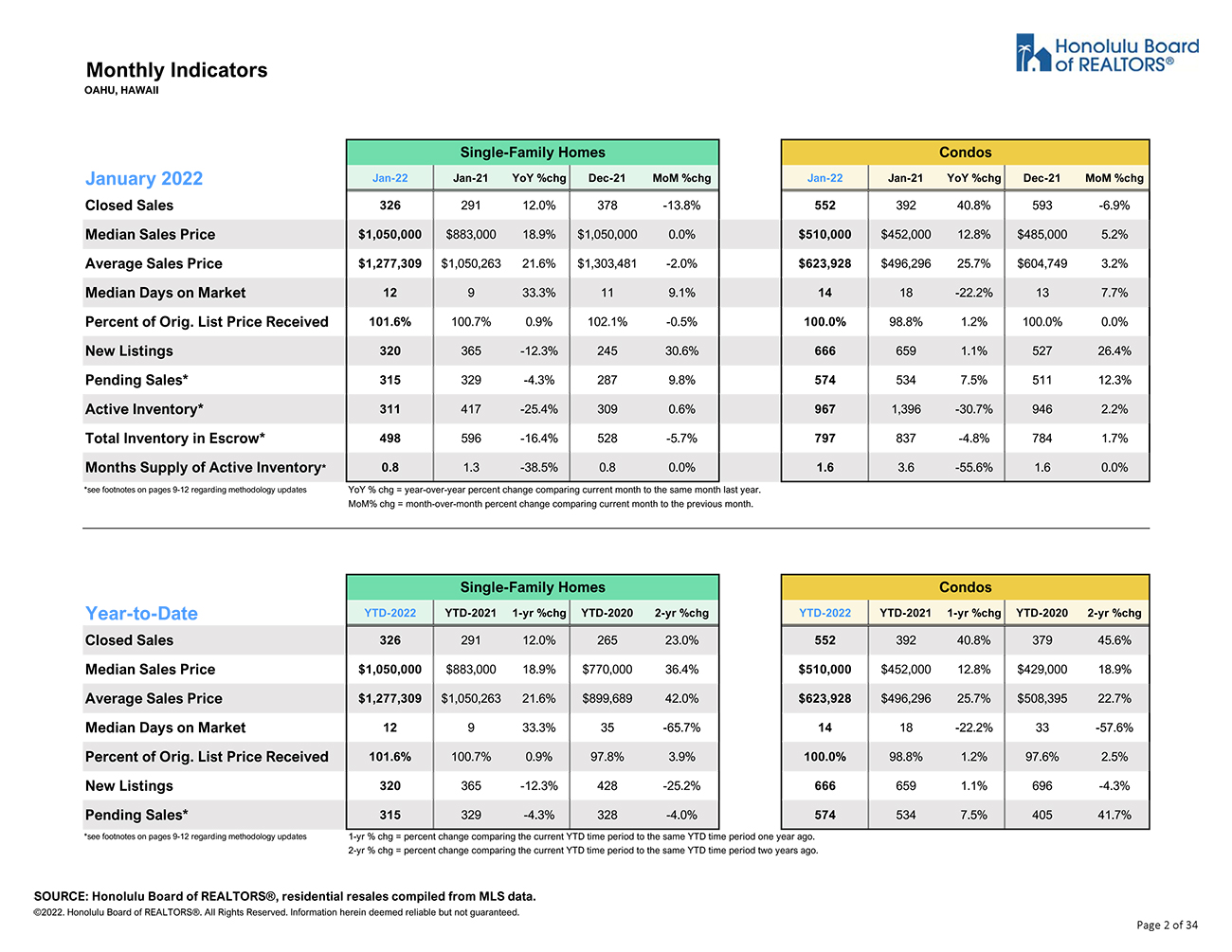 Go to Market Report Top Page >
Don't Miss Our Next Post
Subscribe Now