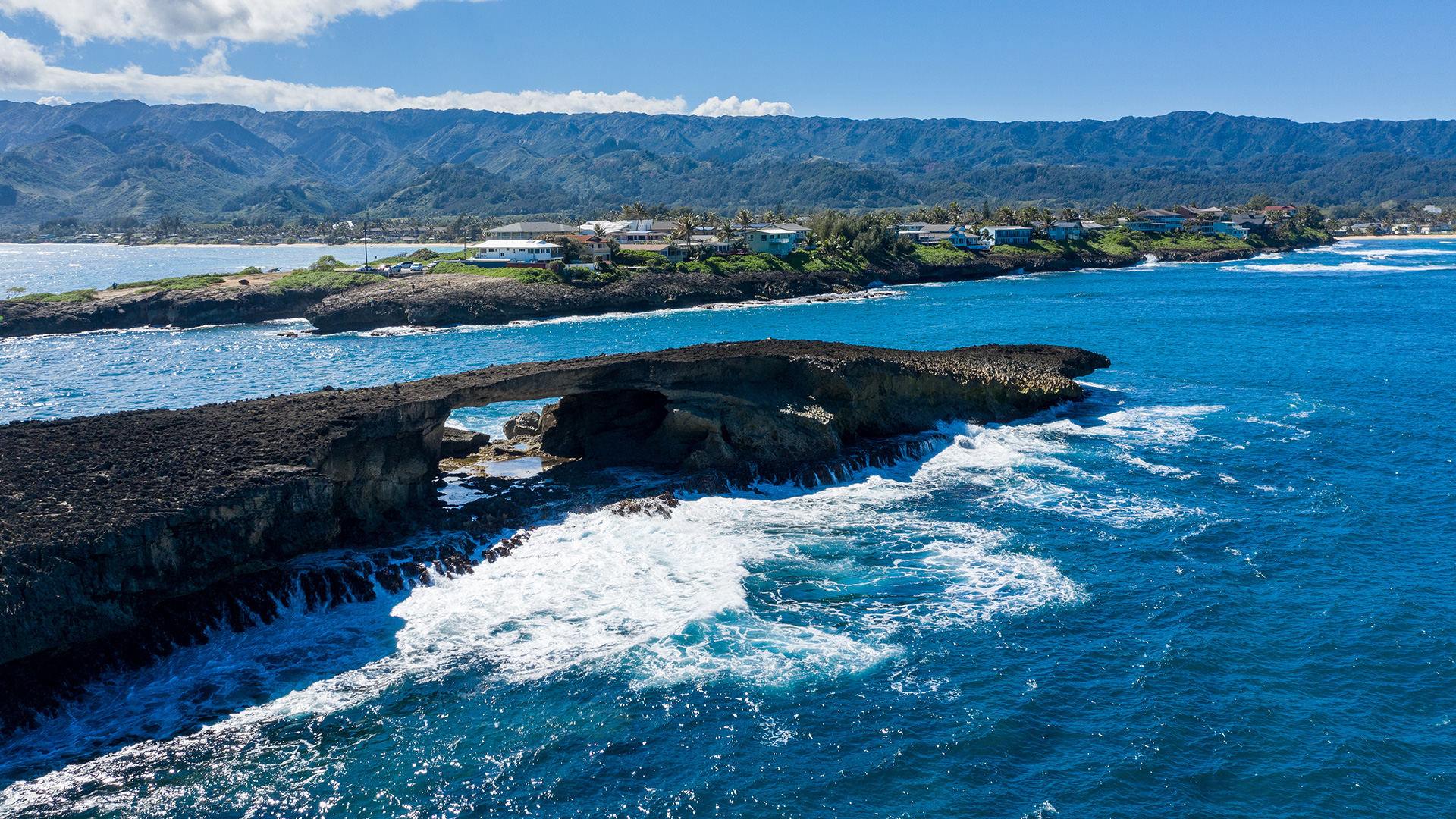 Housing sales volume on O'ahu declined in June, with single-family home sales down 20.8% and condos dropping 14.2% year-over-year. However, sales volume is still up compared to pre-pandemic 2019 levels, with single-family home sales up marginally at 9.2% and condos well ahead at 32.3%.
The median sales price of a single-family home increased 12.4% to $1,100,000 compared to last June. Condos set a new record for the second month in a row with a median sales price at $534,000, up 16.1% from a year ago and 3.4% above last month's record of $516,500. Properties continue to move into escrow in under two weeks, though single-family homes spent 10 days on the market in June compared to just eight days last year, and condos remained steady at 11 days on the market.
Despite this quick pace, the volume of contract signings has subsided, with pending sales falling for three consecutive months, declining 27.7% for single-family homes and 24.8% for condos year-over-year.
Regionally, the Diamond Head and Ewa Plain areas experienced the most significant drop in sales volume year-over-year, plummeting 60.9% and 27.1%, respectively. Though still at historically low levels, active inventory rose considerably over the last summer, up 39.8%. The Ewa Plain and Leeward regions more than doubled their active inventory, skyrocketing 194% and 104%, respectively. The majority of single-family homes—roughly 62%—sold above the asking price, which is a slight 6% dip compared to last June. The Leeward and Kāne'ohe regions accounted for the most significant drop in pending sales, falling 68% and 63%, respectively.
The condo market saw sales in the $700,000 to $1,199,999 price range rise 47.9%, while properties in the $699,999 and below price range contributed to the primary sales decline, down 25.8% compared to a year ago. Active inventory remained down just a tick at 2.6%. The share of condos sold above the original asking price was comparable to last year at approximately 43% vs. 41% in June 2021. Pending sales of condos dropped across all regions and at all price points, with the greatest decline in the Metro region, down 28.8%.
In June, more active inventory of single-family homes and condos saw price reductions compared to last summer. For single-family homes, 30% of the active inventory was reduced from the original asking price, compared to 20% or 74 listings last June. Condos also saw slightly more listings with reduced prices, as 27% or 271 listings had reduced the asking price, compared to 22% or 227 listings in June 2021. Of note, the price reductions may not have occurred in June, but rather this data reflects the active listings that are now priced below their original list price.
New listings declined year-over-year in both markets, dropping 18.9% for single-family homes and 12.5% for condos. Of the new single-family home listings that came on the market in June, more than half—58%—remained in active status, meaning they were available for sale at the end of the month compared to just 38% last June. The same is true for condos, where 58% of the new listings remained in active status compared to 49% in June 2021.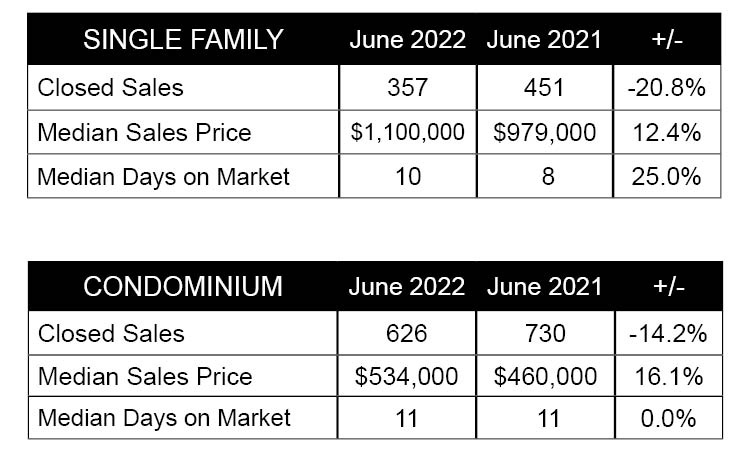 Go to Market Report Top Page >
Don't Miss Our Next Post
Subscribe Now