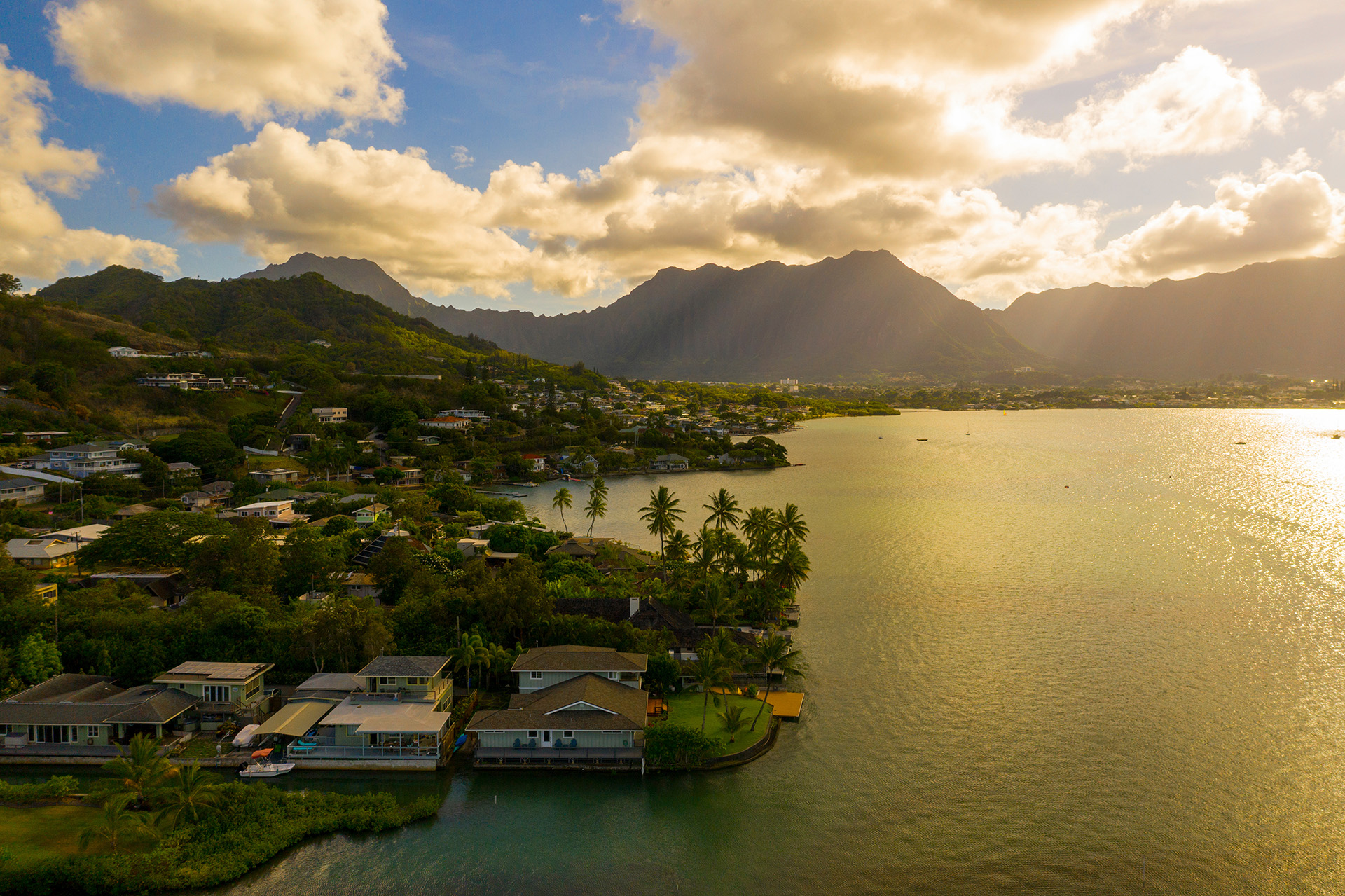 More than 300 single-family homes and more than 500 condos sold in August, which is near pre-pandemic annual average closed sales per month for single-family homes and above average for condos. Median sales prices remained on pace with recent months, with August's single-family home median sales price rising 7.2% year-over-year to $1,125,500 and the condo median sales price marking a nominal decline of 0.3% to $498,500.
While new listings fell 17.2% for single-family homes and 15.7% for condos, active inventory increased 43.3% for single-family homes and 12.9% for condos, though this lags behind pre-pandemic levels. A larger share of new listings remained active at the end of the month – 61% compared to 46% last August for single-family homes and 59% compared to 48% for condos – which is another indication of the cooling market. In both markets, properties that sold in August were on the market for a median of 13 days.
Nearly half – 48.7% – of single-family home sales closed below the original asking price compared to 22.8% a year ago. By the end of August, 13% of the newly listed properties had undergone a price reduction, compared to 4% in August 2021. Of the total active inventory at the end of the month, 38% of single-family homes had experienced a price reduction at some point since being listed, compared to 19% of the active inventory one year ago. The Ewa Plain region accounted for the most price reductions at 23%, followed by the Diamond Head region at 12%, the Metro region at 11%, and the Kailua region at 10%.
In the condo market, price reductions were not as frequent as in the single-family home market, with 8% of newly listed condos undergoing a price reduction by the end of the month compared to 3% last August. Of the active inventory, 34% had experienced a price reduction at some point compared to 21% of active inventory in August 2021.
Most regions across O'ahu experienced a dip in single-family home sales, but this was especially prevalent in the Kāne'ohe, where sales fell 57.8%, and in the Ewa Plain, sales dropped 35.2%. Only a few neighborhoods saw more single-family home sales than a year ago, including the Central, Hawai'i Kai, and Makakilo regions.
The condo market saw sales decline across all price points and in various neighborhoods. By sales volume, the Metro area was hit the hardest with a 28.8% decrease in sales compared to a year ago, followed by the Kāne'ohe region dropping 42.9%, the Central area dipping 25% and the Ewa Plains falling 16.9%.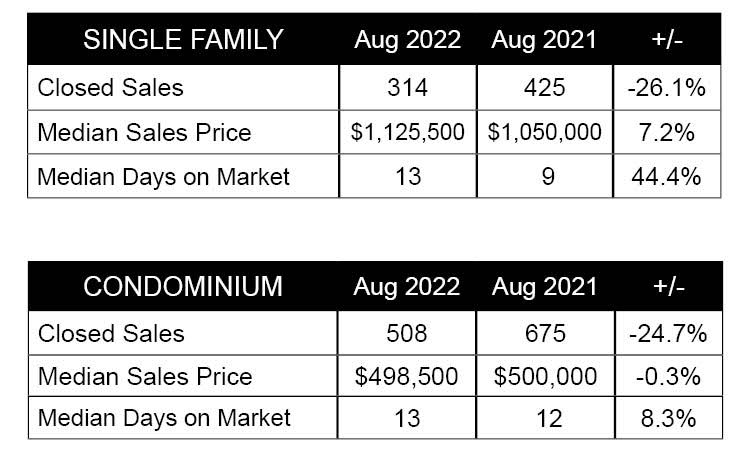 Go to Market Report Top Page >
Don't Miss Our Next Post
Subscribe Now