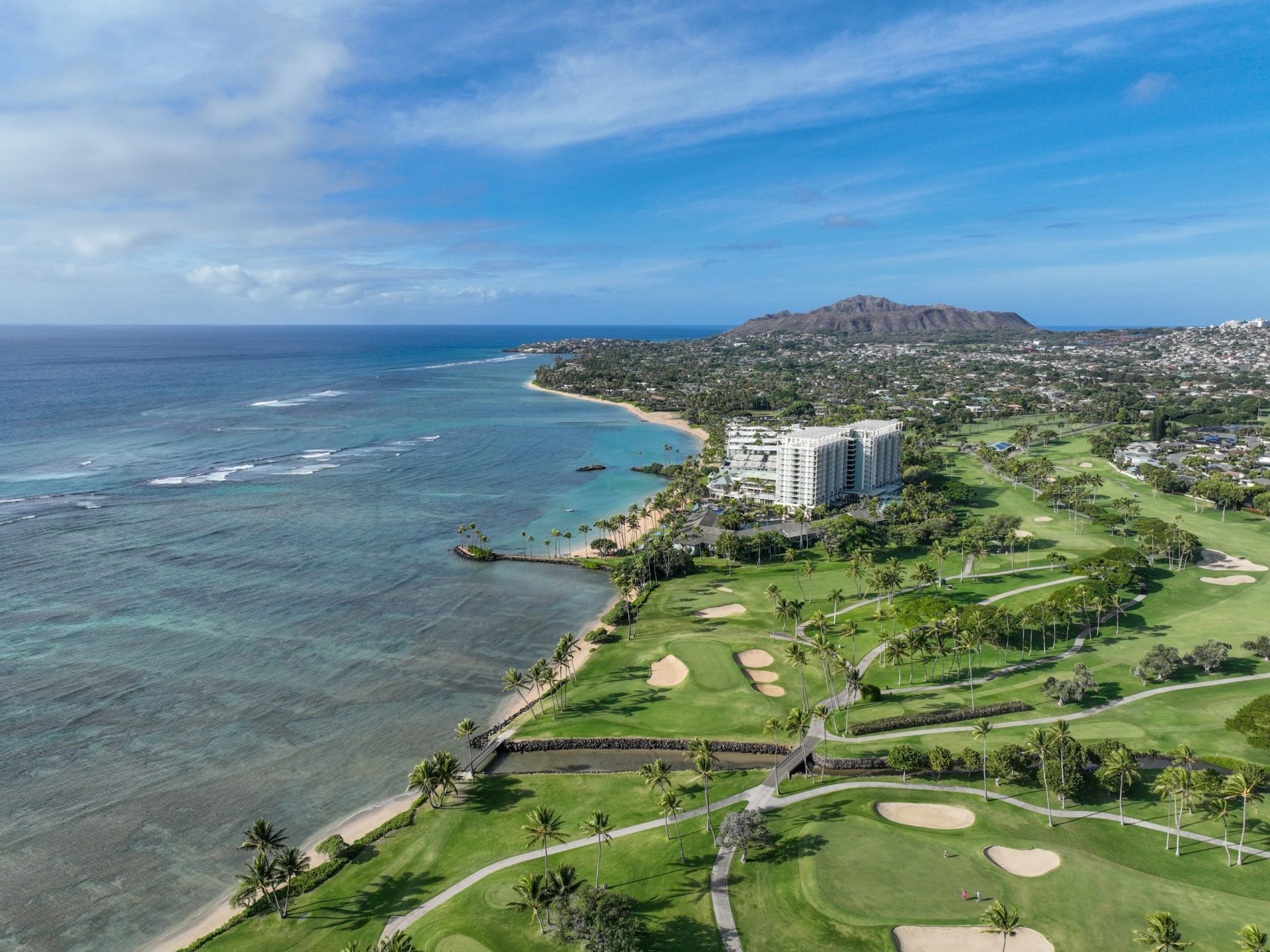 Year-over-year sales for single-family homes plummeted 46.6%, while condo sales were down 39.3%. The median sales price for a single-family home dipped slightly to $1,049,500, while the median condo sales price rose to $502,500.
In the single-family home market, the $800,000 to $999,999 range saw a whopping 225% increase, with 143 listings available at the end of the year compared to just 44 listings in December 2021. In the condo market, active inventory most significantly increased primarily in the mid to upper price ranges. Year-over-year, active inventory in the $400,000 to $1,999,999 price range rose by 50%.
The percent of original list price received continued to dwindle, with single-family home sellers receiving a median of 96.7% of their asking price in December 2022, falling from 102.1% last year. In the condo market, the median percentage of the original list price received was 98.5% compared to 100.0% in December 2021.
2022 Year-End Stats
In 2022, O'ahu's real estate market was marked by transition. The year began similarly to 2021 with intense competition among buyers, with mortgage rates still hovering near historic lows and ended with headwinds when these rates rapidly and sharply rose. Key highlights included:
● In the second quarter of 2022, 63% of single-family homes and 44% of condos closed above the original asking price.
● In May, the single-family home market set a record median price of $1,153,500; in June, the condo market hit a record median of $534,000.
● Mortgage rates continued to rise through the year, with average rates reaching the 7% range in late October and ending 2022 in the mid-6% range.
● In the fourth quarter, the percentage of properties sold above the original asking price had dropped to 29% of single-family home sales and 25% of condo sales.
The year ended with 3,474 single-family home sales, a 23.2% year-over-year decline. The year-end median price climbed to $1,105,000, an 11.6% increase compared to the 2021 annual median price of $990,000.
In 2022, condo sales also fell, ending the year with 6,353 closed sales and down by 11.8%. Year-end sales were still well above pre-pandemic sales volume dating back to 2007. The condo market ended the year with an annual median sales price of $510,000, up 7.4% from a year ago.
Closed sales by price range were mixed. Single-family home sales in the $1,300,000 to $1,599,999 price range increased by 11%, while the most significant decline occurred in the $600,000 to $899,999 range, where sales were down by 47% compared to 2021. At year-end, the condo market showed a 19% dip in sales at the $699,999 and below range. However, condos sold in the $700,000 and up range jumped by 15% compared to the prior year.
Seller and buyer activity waned over the year, with the year-end new listings down 13.5% for single family homes and 8.7% for condos. Still, properties moved quickly, with a year-end median days on the market of 12 days for both markets.
Courtesy of the Honolulu Board of Realtors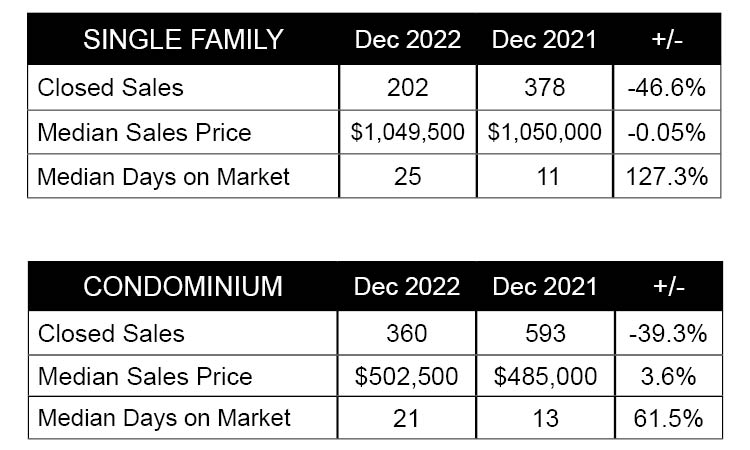 Go to Market Report Top Page >
Don't Miss Our Next Post
Subscribe Now