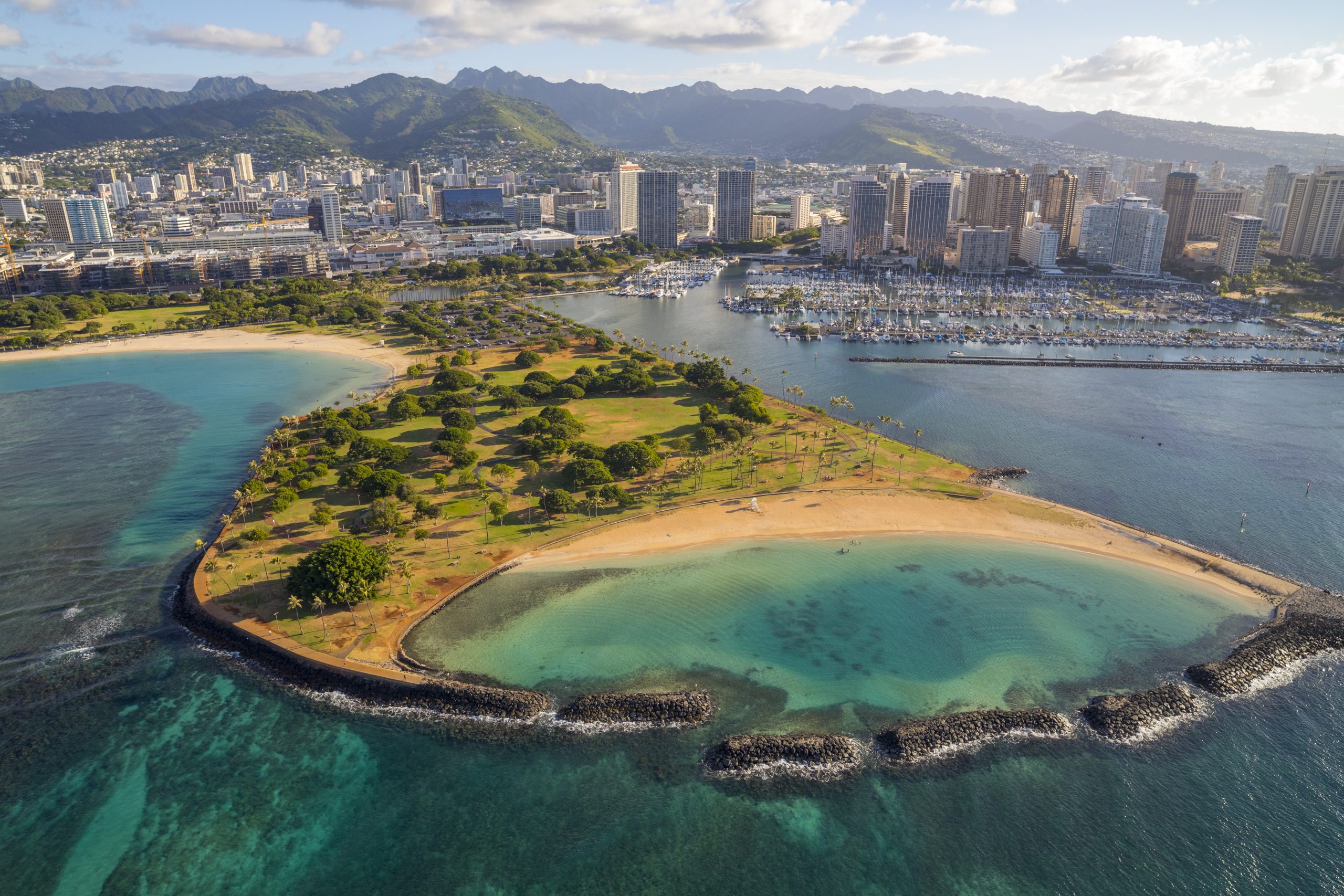 Living in Ala Moana
Ala Moana residents are quick to see that this area is where Metro Oahu is at its most vibrant. Surrounded by the residential neighborhoods of Kakaako, McCully and Waikiki, Ala Moana is an intimate coastal community with big city amenities that rival those of a larger metropolis. Like its town counterparts, Ala Moana has also undergone a housing resurgence in the last few decades, with new luxury condominiums popping up all around this prominent neighborhood.
Those who decide to make Ala Moana their home benefit from living in close proximity to two of the island's most popular destinations—Ala Moana Shopping Center and Ala Moana Beach Park. For retail enthusiasts, there's no better place to shop till you drop than Ala Moana Center, the world's largest open-air shopping complex featuring some of the finest merchants, restaurants and attractions in the state. With over 350 retailers including luxury brands, local specialty shops and everything in between, Ala Moana is a shopper's haven, and is made all the more enjoyable by the unique tropical gardens and dazzling koi ponds interspersed around the center. Looking to satisfy your hunger after indulging in some retail therapy? Choose from over 160 world-class restaurants, or browse through two extensive food courts that feature an exciting mix of international fare.
Of course, there's more to this urban community that meets the eye. For those looking to escape the hustle and bustle of this popular shopping center, find solace at Ala Moana Beach Park, a 100-acre natural oasis bordered by a wide, sandy beach. Complete with a jogging path, picnic tables, tennis courts, two concession stands, and the nearby Magic Island Lagoon, Ala Moana Beach Park has everything you need to enjoy a tranquil day in paradise. Every year, Ala Moana Beach Park draws hundreds of thousands of locals and visitors alike when it plays host to a number of popular events, from the Honolulu Marathon to the Memorial Day Floating Lantern Ceremony.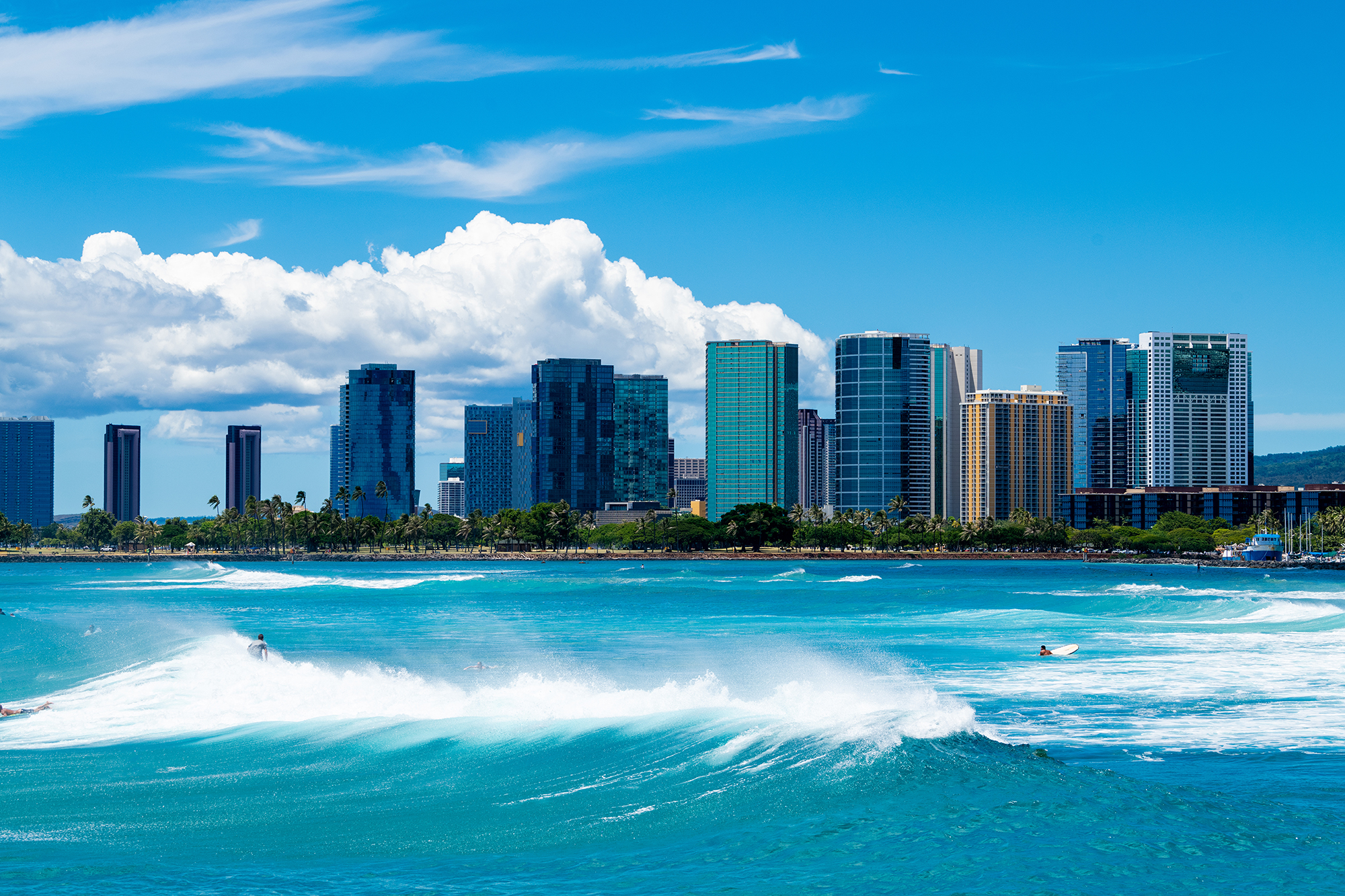 About Ala Moana Real Estate
Ala Moana boasts a wide range of condominiums, from buildings constructed before the 1970s to new luxury towers erected just last year. A few notable new additions include the beautiful and cosmopolitan Park Lane Ala Moana, as well as The Residences at Mandarin Oriental Honolulu, construction for which will soon be underway. No matter where you choose to make your home in Ala Moana, you'll likely be treated to the spectacular ocean views for which this area is famed.