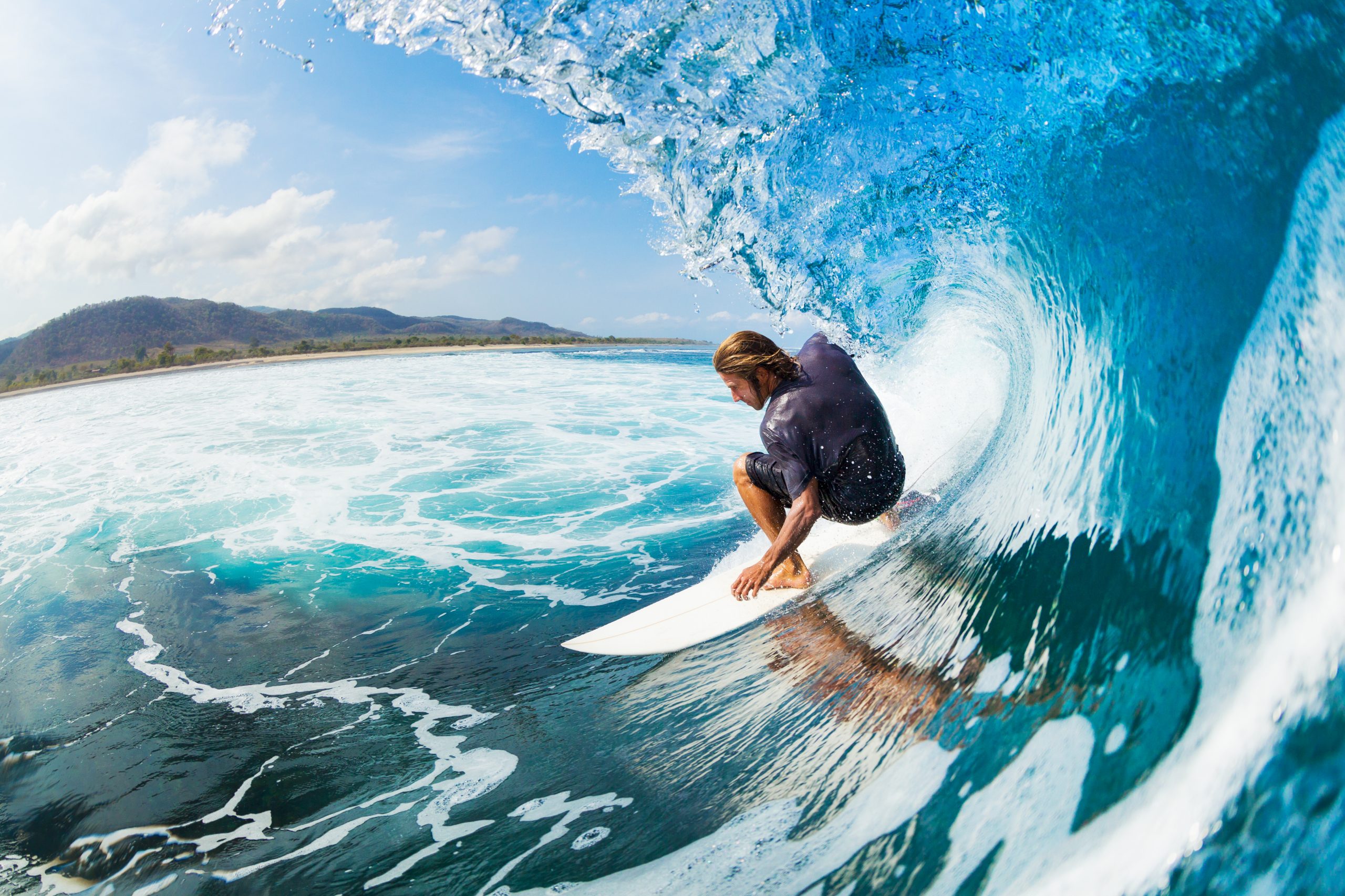 If you love to surf, paddleboard or foil—or anything else that involves catching waves—moving to Hawaii is the dream. Here are a few things to think about.
If you're searching for great waves, look no further than Hawaii. Home to some of the best waves around—the North Shore of Oahu is literally called the Seven-Mile Miracle—the Islands are the perfect place to call home if you're an experienced surfer, a fledgling bodyboarder or a weekend stand-up paddler. Of course, there are a few things you should know before booking that one-way ticket to Hawaii, and the experts at List Sotheby's International Realty are here to help.
First thing's first: Location. If you can swing it financially, living beachfront is the best way to maximize your time in the water and score great waves. "Conditions can change on a dime, with different tides and winds making a huge impact on the local breaks," says Drew Read, who spent years looking at and surfing waves as a boatman and surfing guide in Samoa before charging into the real estate industry here on Oahu. "Crowds are a big factor too and being able to be right there on the coast and look out and see that nobody's out is great. You can just paddle out and find those perfect pockets of time."
And being on the beach means that—even compared to living across the street from the shoreline—you'll use it more. "You're just right there, you can wake up, have a cup of coffee and jump in since it's really in your backyard," says Read. If you're looking for areas with beachfront homes that are near or in front of perfect waves, the North Shore of Oahu has some of the most sought-after spots in the Islands. Paia, located along Maui's northern coastline, is near some of the best breaks on that island, and the area is known for its hip, beachy community.
Of course, going beachfront isn't for everybody. The price can scare off potential buyers, and factoring in the sand erosion and year-round maintenance costs associated with salty air, it's a big ask. And not being near many amenities, such as gyms, malls, schools and hospitals, doesn't help. But the great thing about living on an island, especially one as relatively small as Oahu or Kauai, is that there are good waves almost everywhere. "Living on Oahu, you could be anywhere and within an hour find good waves," says Heather Selvitelle, who somehow finds time to surf and snowboard while also being one of the top earners at List Sotheby's International Realty. "Nothing is over an hour away."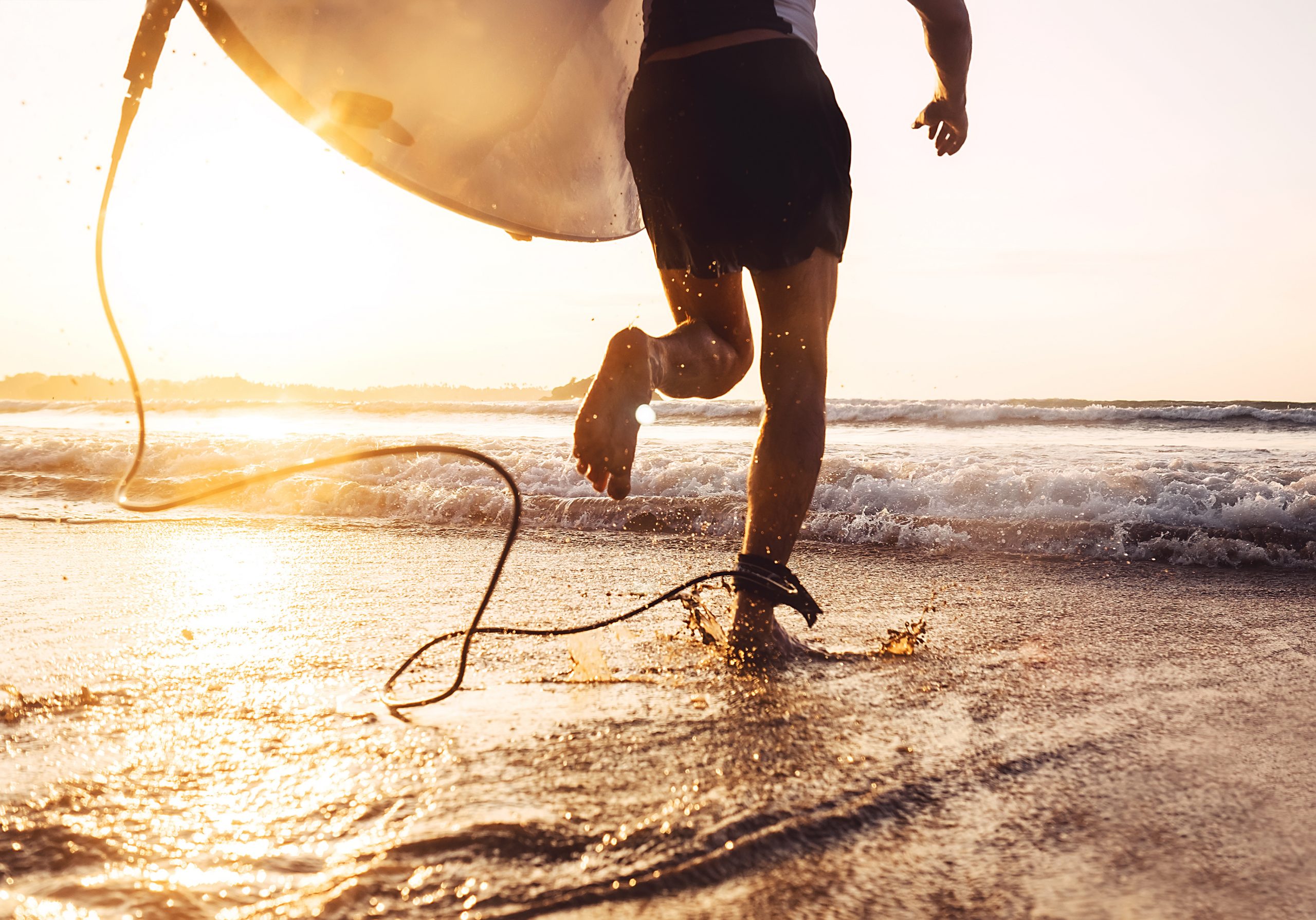 Central locations such as Mililani and  Pearl City on Oahu feature more affordable properties, are close to many amenities and are only 20 to 40 minutes away from world-class waves. And if you're looking to buy a home over a condominium or apartment—which may not have ample storage for your gear and could possibly have rules against bringing larger equipment such as longboards and SUPs into elevators—it is much more feasible and less competitive in these centrally located communities.
Once you're finally moved into your dream home, next to your new home surf break, be sure to follow this advice: "Know before you go! Study the break, watch it at different parts of the day and at different tides because you want to know where there might be reefs or obstacles," says Selvitelle. "Whether you are a beginner or seasoned veteran, always respect the ocean and those around you." Of course, once you catch your first wave in Hawaii, all of the trouble and moving pains will drift away because, as we all know, there's nothing more healing than being in the ocean.
---
---
This article originally appeared at https://www.hawaiimagazine.com/moving-to-hawaii-a-wave-riders-guide/