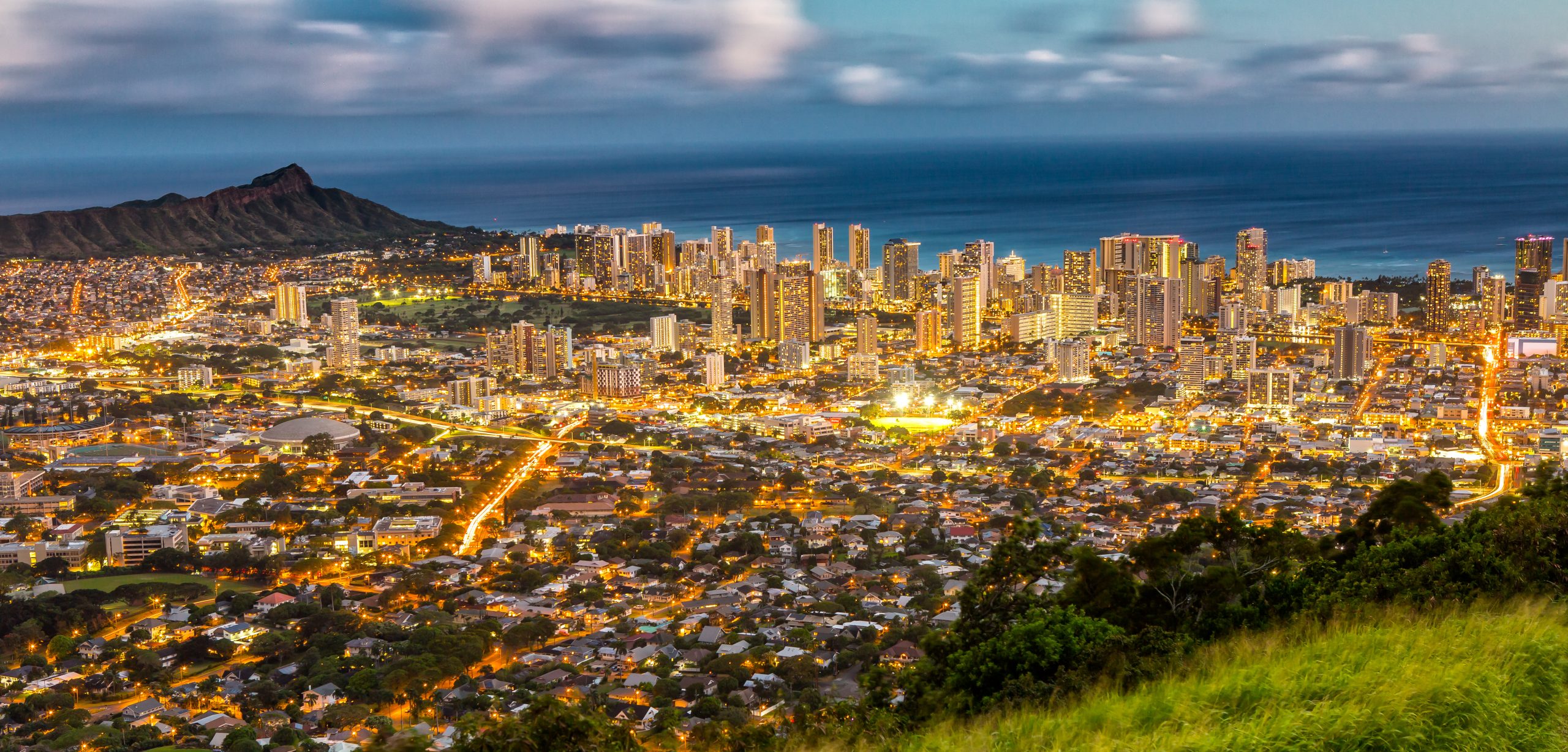 Living in Downtown Honolulu/Chinatown
Bordered by the dazzling Pacific Ocean and backed by commanding towers, Downtown Honolulu and the nearby Chinatown are praised for their proximity to a wide variety of restaurants, retailers, attractions, and businesses. Regarded as the city where Honolulu works and plays, Downtown Honolulu benefits from its close proximity to some of the state's highest rated restaurants, trendy bars, and other enticing venues for nightlife. While there's no shortage of tall city buildings here, you will also be pleasantly surprised by the rich mix of historic architecture, touched upon by both traditional Hawaiian and Chinese influences. It is indeed one of the most architecturally diverse communities on the island.
As an urban neighborhood, Downtown Honolulu is appealing to working professionals of all ages who crave a brief-to-nonexistent commute to and from the office. Considering the vast amount of rush hour traffic around Downtown Honolulu, one of the area's most significant draw is the convenience of not having to deal with a commute. Instead, both Downtown Honolulu as well as Chinatown are richly developed with a diverse selection of eateries, bars, art galleries, retailers, grocers, and attractions to keep residents from having to wander far for any of their necessities.
Dining in Downtown Honolulu and Chinatown is a treat, with some of the state's top chefs cooking up delicious cuisine ranging from Vietnamese-French fusion to European-American fare and everything in between. Some of the trendiest eateries currently on display include Fete, HASR Bistro, J. J. Dolans, Livestock Tavern, PAI Honolulu, The Pig and the Lady, Square Barrels, and Yakitori Hachibei. For those wanting to experience Honolulu's thrilling nightlife, look no further than Hotel Street, where a varied assortment of pubs, sports bars, and lounges include Bar 35, Downbeat Diner, Encore Saloon, Manifest, Smith's Union Bar, and the Tchin Tchin! Bar.
While outdoor excursions such as hiking and surfing are less prevalent in these developed neighborhoods, the famed Waikiki Beach is just a short drive away. You can also find solace in visiting some of Downtown Honolulu's most beautiful and peaceful destinations, including Iolani Palace and its surrounding grounds, the Hawaii State Art Museum, and Bishop Square.
About Downtown Honolulu/Chinatown Real Estate
The vast majority of Downtown Honolulu and Chinatown real estate is made up of residential condominiums situated amongst high-rise office buildings. You are less likely to find many single-family homes or townhomes in this area. The majority of condominiums feature a modern design and were constructed in the last century, reflecting a cohesive design scheme.