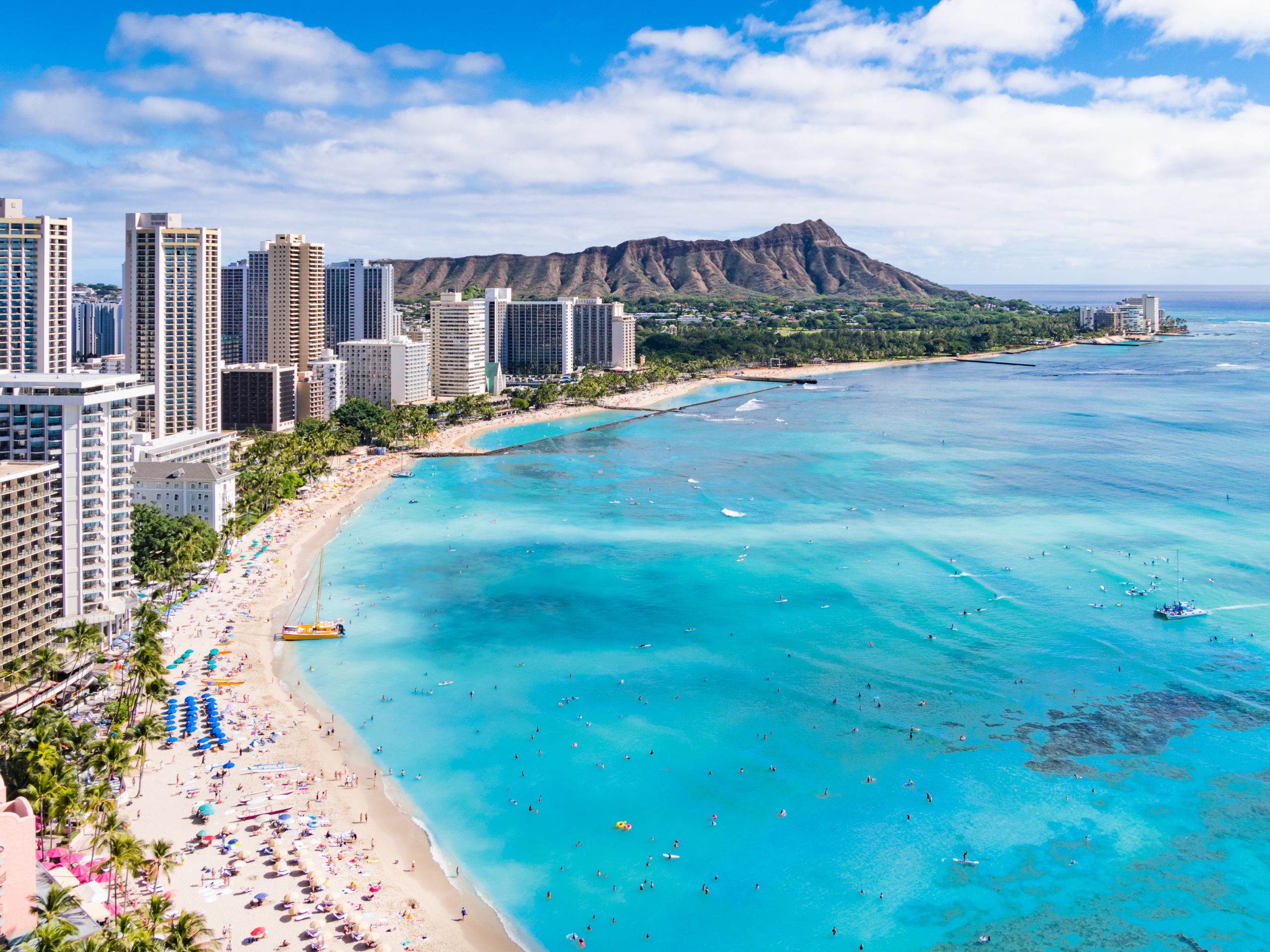 Living in Waikiki
As the largest tourist mecca in Hawaii, Waikiki is rich with shopping, nightlife, gourmet dining, and outdoor adventures that will keep you busy 24/7. In fact, the sheer variety of entertainment options in Waikiki is enough to leave your head spinning. Due to the fact that the majority of Oahu's hotels are situated in this urban hub, Waikiki can sometimes get a bad rep for busy traffic and crowded streets. However, life in this colorful, miniature city is more than just visitors and foot traffic—it is also home to some of the best restaurants, bars, retailers, beaches, and views on the island.
Anchored by the bustling streets of Kalakaua Avenue and Kuhio Avenue, Waikiki is an easy-to-navigate neighborhood where a unique mix of towering hotels and condominiums, high-end storefronts, and gorgeous beaches line the roads. As one of the most densely populated regions on the island, Waikiki benefits from a wealth of retailers catering to visitors and residents alike. Some of the largest shopping centers include International Marketplace, Royal Hawaiian Center, T Galleria by DFS, Waikiki Shopping Plaza, Keaau Shopping Center, and Duke's Marketplace. Both inside and outside of these bustling centers, you will find a diverse selection of retailers varying from designer brands like Hermes and Salvatore Ferragamo to local brands like Island Slipper and Bailey's Antiques and Aloha Shirts.
For those looking to settle down in an area with lots of attractions, Waikiki is a dream come true. Catering to Hawaii's visitor industry, Waikiki offers a host of fun things to do and see, including the Honolulu Zoo, the US Army Museum of Hawaii, Diamond Head State Monument, and the Waikiki Aquarium—all within minutes! The area's natural wonders are equally enticing, with the famous Waikiki Beach serving as the center of all the action. As one of the most popular surfing beaches in the state, conditions at Waikiki Beach are also great for swimming, stand up paddling, wind surfing, bodyboarding, snorkeling, and simply lounging around on the sand. If you're looking for adventures further inland, look no further than the famous Diamond Head Summit Trail, just minutes away.
Of course, city living in Waikiki would not be complete without a wide selection of eateries ranging from gourmet restaurants to casual diners and everything in between. The diverse regional cuisine is equally impressive, featuring award-winning eateries. It is impossible to experience all of the area's dining wonders in one visit, with local and visitor favorites including Buho Cocina y Cantina, Duke's Waikiki, Herringbone Waikiki, House Without a Key, Hy's Steakhouse, M.A.C. 24/7, Marukame Udon, Yard House and so much more.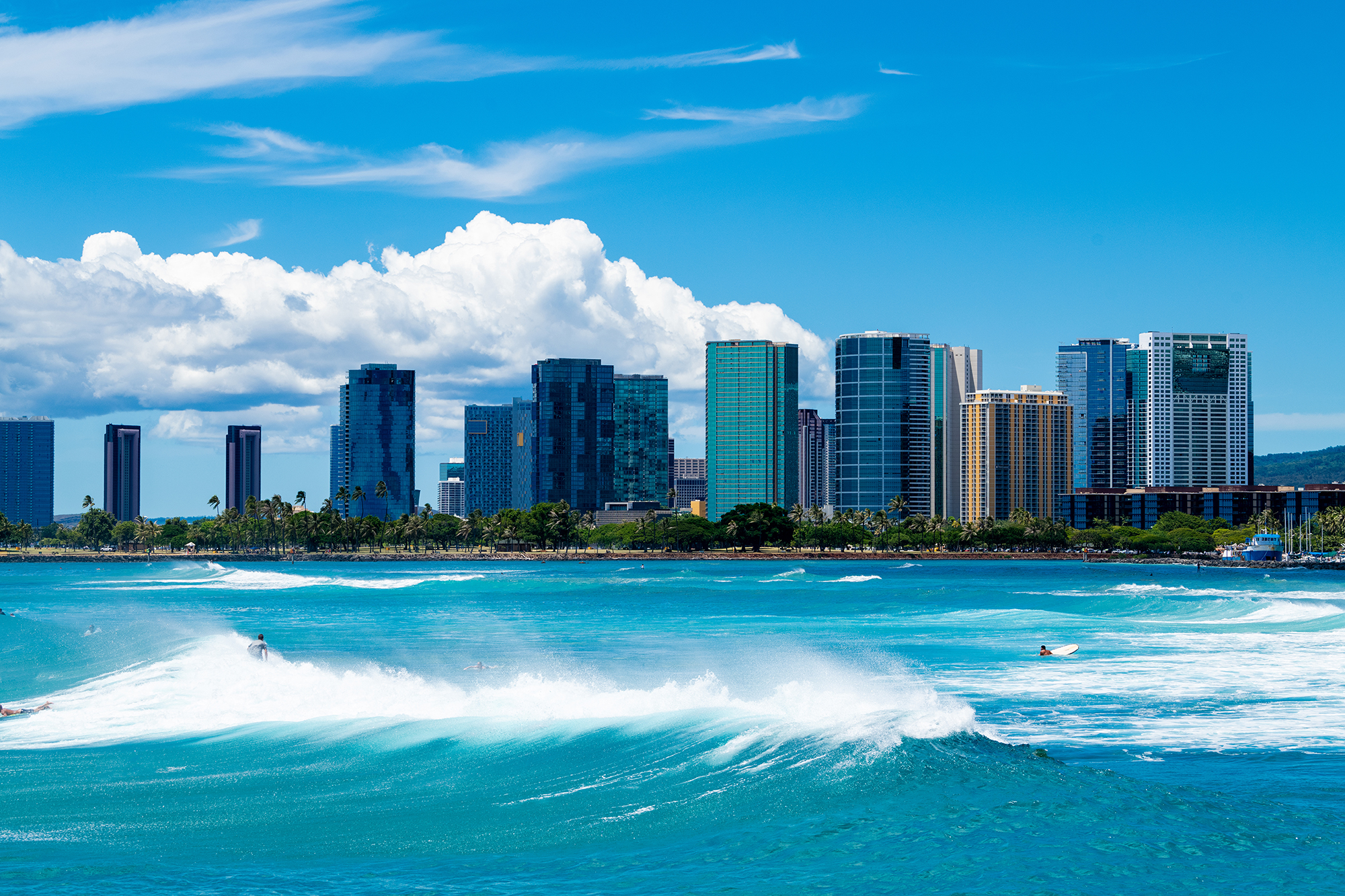 About Waikiki Real Estate
The vast majority of Waikiki housing is made up of high-rise condominiums, matching the towering hotels that make up the Waikiki skyline. With over 100 residential condominiums and a handful of duplexes and historic single-family homes, Waikiki is a city dweller's paradise. Residents who make their home in the top floors of said condominiums are treated to some of the most spectacular ocean and city views in all of Oahu— arguably, the world.