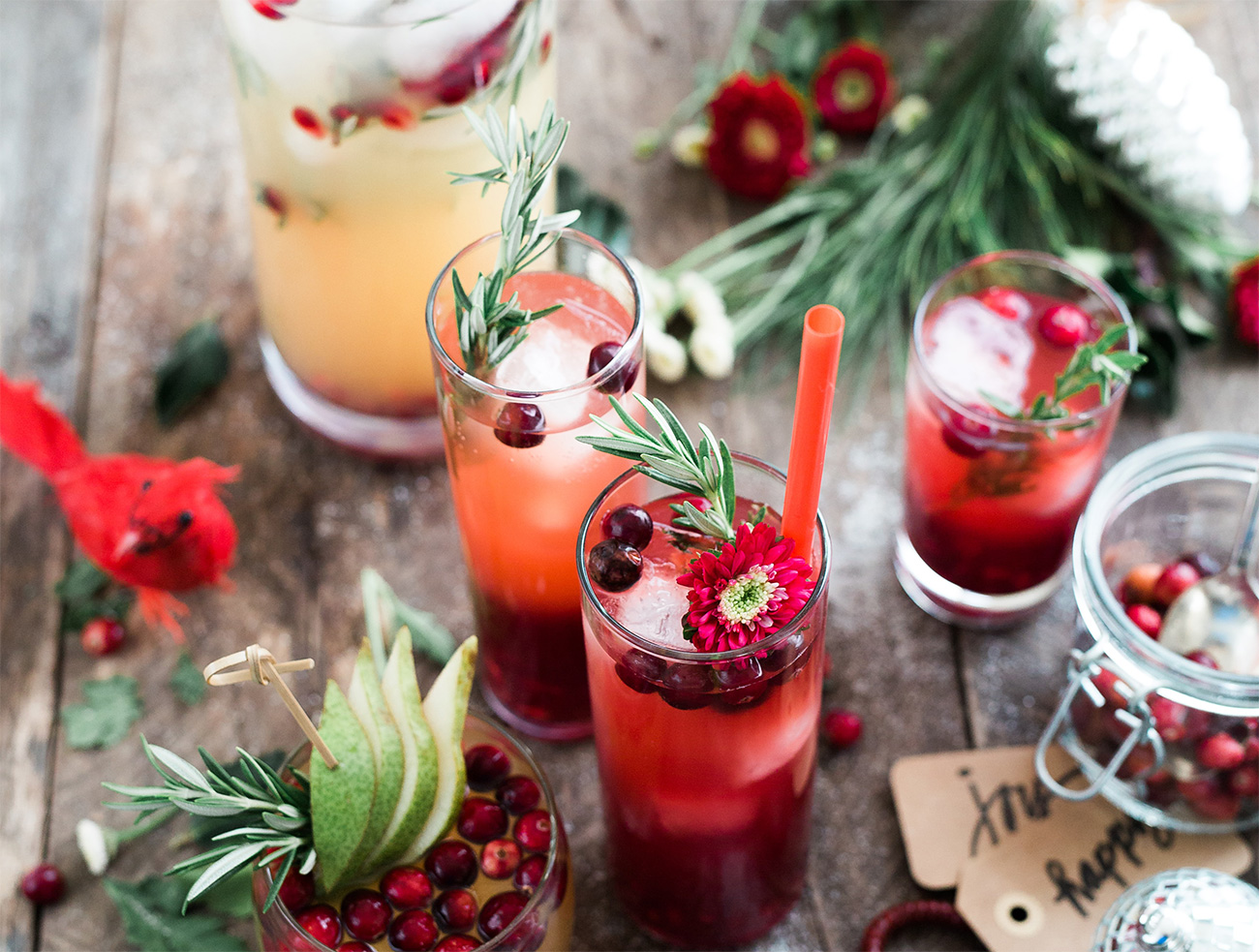 Photo by Brooke Lark on Unsplash
'Tis the season for good cheer—and that requires a great beverage for saying 'cheers!' with friends and family. Everyone has their own holiday traditions that involve special food and drink recipes, including Global Real Estate Advisor for Sotheby's International Realty, Donna Burns, who has a fondness for hot apple cider. Burns, who is a luxury specialist and has bought and sold real estate on the Alabama and Florida coasts for 20 years, shares how something as simple as a warm beverage has the power to bring people together.
"My favorite memory of this drink recipe is when we first made it for a neighborhood holiday party," she says. "We invited all our neighbors to our home (many of which had never met each other) and we served everyone a cup of this good cheer as soon as they entered."
Hot apple cider is the perfect low-maintenance beverage to serve while hosting this holiday season: simply heat cider in a pot on the stovetop or in a crockpot, and add a dash of any desired festive flavor, such as maple syrup, cinnamon sticks, cloves, orange peels, or ginger.
To kick it up a notch, add a splash of spiced rum, whiskey, or bourbon afterward. "If you do add bourbon, pour the bourbon in the serving cup, then add the hot cider," suggests Burns. This way, guests have a choice on how they'd like to enjoy the drink, and you avoid having the bourbon burn off in the heating process.
Other simple tricks to bartend like a pro:
Choose the right ingredients—opt for fresh ingredients over store-bought mixes to boost your beverage's flavor.
Consider the vessel—from ornate tumblers to elegant champagne flutes, a beautiful glass designed specifically for the type of drink you're serving adds sophistication.
Customize your cocktail— cedar-soaked bourbon or a rosemary-infused gin add depth to drinks. Try making it yourself and giving them as personalized gifts.
Once the signature drink menu is set, consider the following tips for easy holiday hosting.
Opt For a Cozy Setting
Pike Road, Alabama | Lisa Ingram, Kaiser Sotheby's International Realty
Setting is an important element of any soirée, especially around the holidays, which are about creating ambience with lighting and décor. The menu can also help dictate where the party will take place. Toasty beverages, like hot apple cider, can encourage guests to bundle up and mingle outside, even in colder climates. "This drink is wonderful to enjoy around the fire, be it an indoor fire or an outdoor fire," Burns says. "The ultimate time to enjoy this beverage is on any cold night!" Make sure to provide blankets and cushions for those cozying up outdoors.
Offer a Variety of Drink Options
Cannes, France | Côte d'Azur Sotheby's International Realty
It's important to have a range of tasty beverages on hand that are both alcoholic and non-alcoholic to ensure all guests can participate in the festivities. Drinks that are equally delicious without spirits—like hot apple cider—do double duty, or try delightful mocktails in the form of juices, slushies, and punch bowls. Don't forget to provide water, soda, and coffee as well.
Select the Right Snacks
Paris, France | Paris Ouest Sotheby's International Realty
When it comes to food choices, consider which snacks will balance out the flavors of the drinks being served, especially if there's a signature beverage. "I usually serve a salty treat with the hot apple cider as the cider has its own sweetness," shares Burns. Holiday hosting sets the expectation for festive foods—seasonal cookies and charcuterie are always popular—but depending on the guestlist, be sure to have options for those with dietary restrictions as well.
Remember to Enjoy Yourself
"The biggest tip I have for entertaining around the holidays is to keep it simple," Burns says. "Your guests are already in the spirit, so take the time to enjoy yourself." When it comes to planning, stay organized and check as many things off your preparation list in advance for stress-free hosting once guests arrive. That way all that's left to do is mingle and be merry!
For Burns, spending time with friends and family is what she enjoys most about the holidays, and a festive beverage is a simple and surefire way to bring people together to celebrate. So with these tips for easy hosting, raise a glass—or a mug—and toast to a joyful holiday season.
This article originally appeared at https://www.sothebysrealty.com/extraordinary-living-blog/holiday-hosting-starts-with-the-perfect-sip