The collectibles market has exploded in the last year, as high-net-worth individuals looked to invest in alternative asset classes. Trading cards, retro video games, sneakers, and handbags are expected to continue the growth fueled in recent years by a younger generation of buyers.
"Across all markets, we're seeing a broader theme of nostalgia," says Brahm Wachter, vice president and head of streetwear and modern collectibles, Sotheby's. "As this new generation is coming into wealth, they're prizing things like perfect-condition video games and Pokémon cards and sports memorabilia."
Certain collectibles, such as sneakers, have gained in value as auction houses enter the game and formalize trading.
"It's opened up the market to a whole new group of potential clients," Wachter says. Most resale buyers are in their 30s to 40s and grew up in the 1980s around the birth of sneaker collecting and "sneakerhead" culture.
In the U.S. alone, the sneaker-resale market is estimated at more than US$2 billion per year. Sotheby's sneaker business has more than tripled since it launched in 2019, Wachter says, and is expanding worldwide.
Other new collectors have entered the market through new fractional-investing platforms such as Rally and Collectable, which allow investors to buy a stake in a collectible, rather than the entire item. Where previously, collecting was reserved for high-net-worth individuals who had the ability to maintain, insure, and store a collection, now investors can buy a stake in a sneaker or vintage guitar for as little as US$5.
The platforms have been buoyed by low interest rates, which have made investors weary of bonds. Collectibles offer the possibility of high return, so long as the asset continues to appreciate in value.
Wachter says fractionalized platforms also allow for more upside in the market, as a group of investors pooling their money together can pay higher prices than a single individual. In April, Sotheby's sold a pair of Nike Air Yeezy 1 Prototypes worn by Kanye West at the 2008 Grammys to fractionalized investing platform Rares for US$1.8 million, a record-breaking sneaker sale.
Nike Air Yeezy 1 prototypes worn by Kanye West
While the U.S. and Canada remain the largest market for sneakers, demand is also expanding in Asia (China, not the U.S., is the NBA's biggest market). In July, a sale featuring both watches and sneakers brought in 19.8 million Hong Kong dollars. In October, Sotheby's hosted its first dedicated sneaker sale in Hong Kong, featuring nine ultrarare, limited-edition sneakers, including two from Kanye West's archives.
Wachter says that as Nike realizes the demand for unique sneakers, it has begun to release more limited editions. That has kept the resale prices of three-and four-figure sneakers relatively stable, but he doesn't expect it to affect the sales prices of ultrarare sneakers, which usually have a design or celebrity connection, on the upper end of the market.
This year, Wachter expects to see fewer sneaker sales, but a greater average price paid per pair.
The market for trading cards, which over the course of the pandemic went from a dusty attic hobby to its own asset class, is expected to remain strong in 2022.
"The card market is really at an all-time high," Wachter says. Prices for cards spiked in 2021 as fans sought out new ways to engage with sports. Experts believe valuations will only keep increasing. Sports cards aren't the only cards trading at record prices. In auctions last year, first-edition Pokémon cards brought in six-figure sums.
Expect to see these kinds of "nostalgia items" from the '80s and '90s grow in value. Last year, a 1985 unopened Super Mario Bros. game sold for US$2 million, after it had been purchased just a year earlier for US$140,000. Unopened and first-edition games fetch the most value, as well as games for the Nintendo Entertainment System, whose popular characters like Link and Mario defined the childhoods of many millennials.
As with sneakers, handbags and fashion accessories are becoming increasingly limited in supply, creating new demand within the resale market, says Cynthia Houlton, global head for fashion and accessories, Sotheby's.
Both Chanel and Louis Vuitton have increased prices aggressively in recent years, and Chanel and Hermès have both begun to limit purchases of some of their top handbags to heighten exclusivity, Houlton notes.
Unlike sneaker or sports memorabilia, handbag buyers continue to care more about a bag in pristine condition than one with an important backstory. The largely female consumer base for handbags is uninterested in purchasing handbags previously owned by celebrities, Houlton says. "It's actually the bag itself that has value," she says.
Values have skyrocketed for bags like the Birkin from Hermès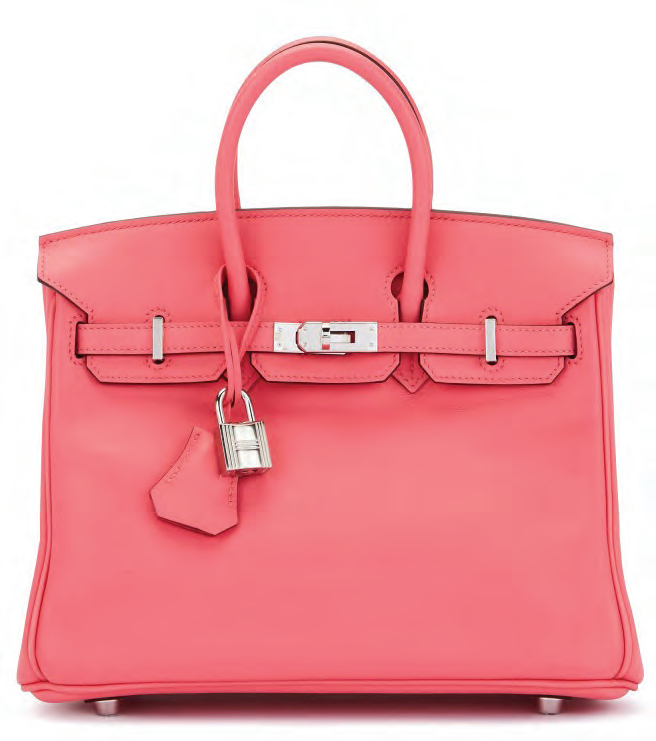 Traditional collectibles, like watches, are also seeing major growth. McKinsey estimates that the pre-owned watch market is the luxury industry's fastest-growing segment and could be poised to hit US$32 billion in sales globally by 2025. Furthermore, 55% of buyers are under the age of 40.
The pandemic created supply shortages for new watches, pushing prices up in the resale market. Rolex, which typically makes about a million watches per year, manufactured around 810,000 in 2020, according to a report by Morgan Stanley.
Beyond the bigger brands, independent watchmakers like F.P. Journe and Richard Mille have increased their market share, says Daryn Schnipper, chairman of the international watch division, Sotheby's.
"There continues to be strong demand for modern watches in general," Schnipper says. While vintage watches remain a core part of Sotheby's sales, modern models like the Patek Philippe Nautilus and the Audemars Piguet Royal Oak Offshore will continue to see the largest price increases, she predicts.
Even as sales have headed online, buyers have paid record sums for watches. Sotheby's sold a Rolex Paul Newman Daytona watch in 2020 for £1.2 million, its highest sale price for a watch at an online auction.
Looking forward, Schnipper expects the Middle East market to continue to grow.
As with sneakers, demand for watches is pouring in from Asia. In 2020, China imported the greatest value of Swiss watches at CHF2.39 billion, followed by the U.S. at CHF1.98 billion, Hong Kong at CHF1.70 billion, and Japan at CHF1.19 billion.
This article originally appeared at https://www.sothebysrealty.com/eng/fueled-by-millennial-nostalgia-new-collectibles-markets-soar