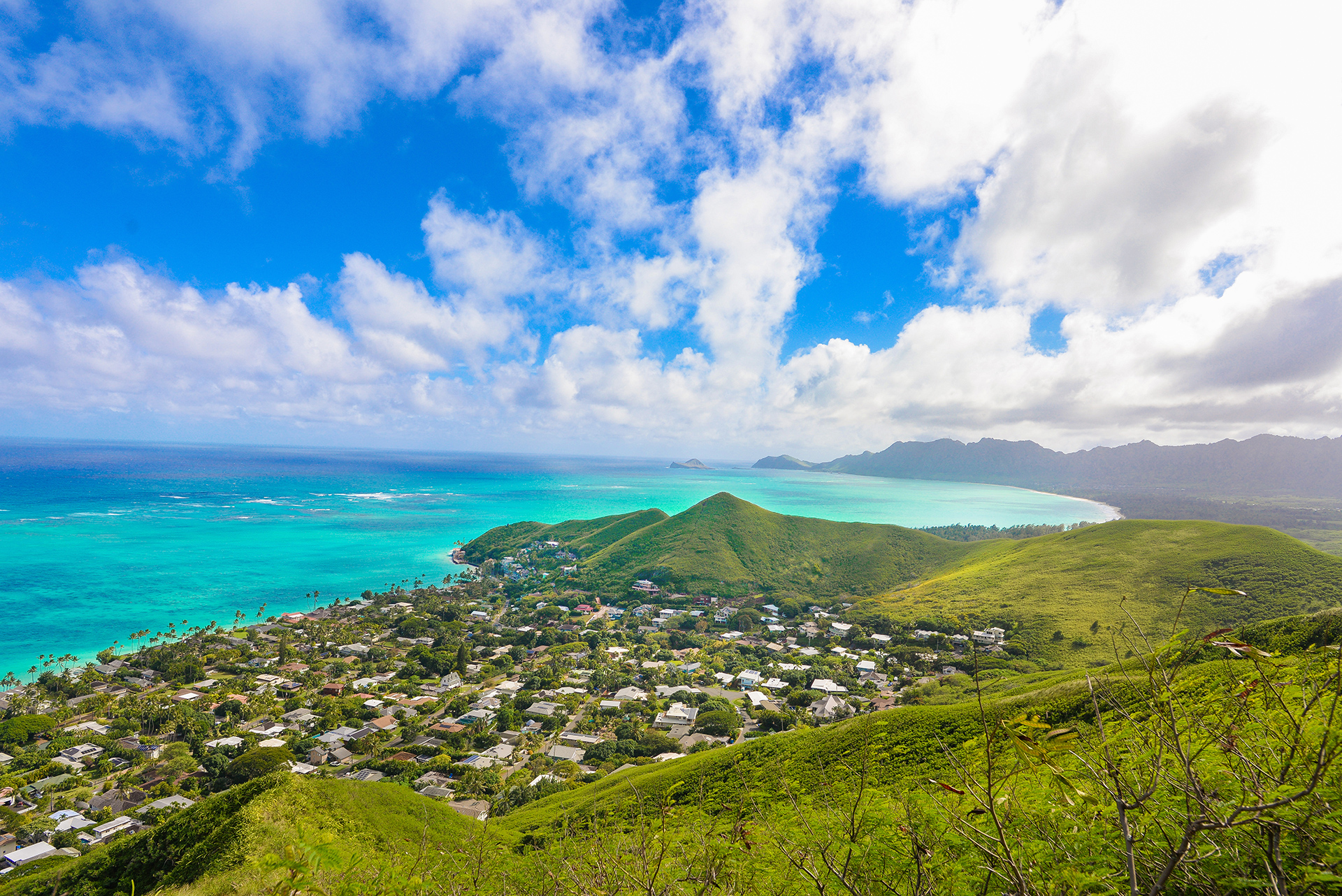 The single-family home and condo markets set new median sales price records, with single family homes reaching $1,153,500 and condos hitting $516,500. While the single-family home market started to cool, with closed sales dropping 15.1%, the demand for condos remained steady, with closed sales rising 15.1% compared to last year.
Single-family homes in the $600,000 to $999,999 price range represented the most significant decline in sales activity, dropping 41.2% compared to one year ago. Most regions across O'ahu experienced a dip in sales, except for the Central region of Mililani and Wahiawa, which ended the month on a high note with a 61.9% increase in sales.
Condos in the more affordable price range of $300,000 to $599,999 represented 48.0% of closed sales in May, with a volume increase of 13.4% from one year ago. Condo sales in the $700,000 to $899,999 range more than doubled compared to May 2021, representing 17.6% of May closings. The Metro region accounted for the most significant increase in condo sales, up 21.9%, while the Ewa Plain area saw sales decline by 20.3%.
Sales of single-family homes and condos are moving at a near-record pace, with properties spending a median of 10 days on the market in May.
Sales closing above the original asking price continued in May, with 217 single-family homes and 313 condos selling for more than the original asking price. For single-family homes, this represents 63% of the month's sales and 45.5% of May condo sales.
Total contract signings fell in May as single-family home pending sales dipped 17.4%, and condo pending sales dropped 14.0%. Condos in the lower price points marked the most significant decline in the $499,999 and below price range, falling 27.5% compared to the same time last year. However, as pending sales have slowed, so too has the portion of new single family home listings in escrow or sold by the end of the month, declining to 47.4% in May 2022 compared to 66.7% in May 2021. For condos, 50% of the newly listed condos were in escrow or sold by the end of the month, compared to 55.9% last year.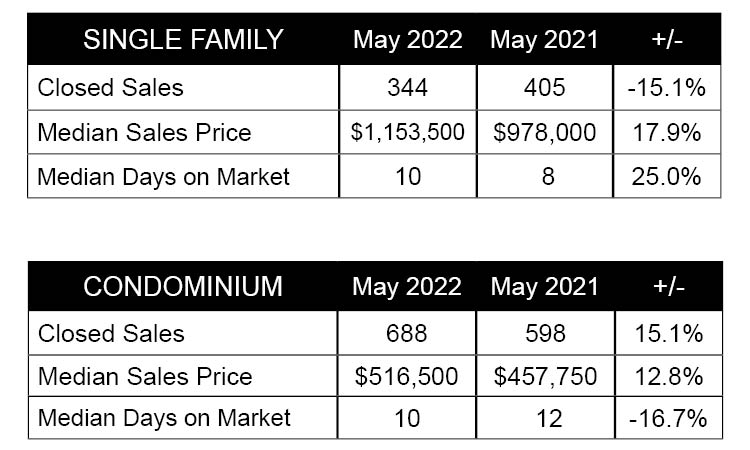 Go to Market Report Top Page >
Don't Miss Our Next Post
Subscribe Now