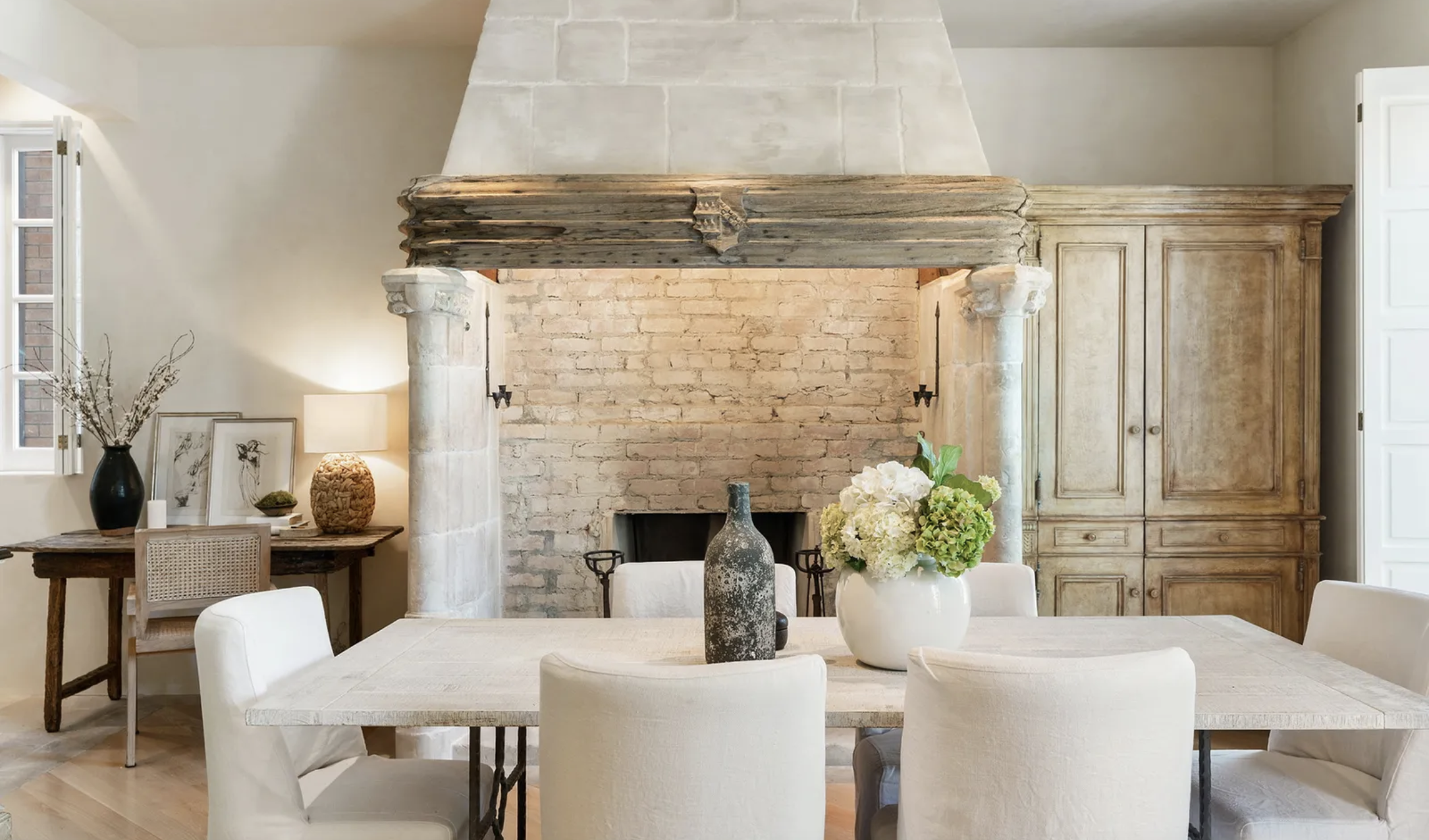 GARAGE WITH STORAGE
This helps keep clutter out of the main house and allows for out-of-sight storage of tools, lawnmowers, snow blowers, sports equipment, and other stuff. Make sure there's still room for two cars.
ENERGY-EFFICIENT APPLIANCES,
WINDOWS, AND LIGHTING
Look for Energy Star–certified windows and appliances for the kitchen and laundry room. Also look for Energy Star–certified LED light bulbs, which last 25 times longer than incandescent bulbs and use at least 75% less energy. Solar panels and ceiling fans will also reduce utility costs— and lower your carbon footprint.
FIRST-FLOOR FULL BATHROOM
A main-level bath and bedroom are great for guests and visiting parents, and many homeowners like the age-in-place option it offers.
HVAC
A modern, wellness-oriented HVAC (heating, ventilation, and air conditioning) system will replenish oxygen and clean and filter indoor air to remove excess moisture, smoke, odors, dust, airborne bacteria, and carbon dioxide.
EAT-IN KITCHEN
Efficiency is key, as are a homey feel, good task lighting, plenty of space for storage (a walk-in pantry is ideal), and food prep. Wine refrigerators, built-in coffee makers, gas ranges, warming and refrigerator drawers, and dual ovens, sinks, and dishwashers are all the rage.
SMART TECHNOLOGY
This includes state-of-the-art Wifi, wireless audio systems, and technology that allows you to control lights, thermostats, music, alarms, and blinds with a smartphone.
DELUXE PRIMARY
BEDROOM SUITE
Desirable features include walk-in closets, a sitting area with a fireplace, a private terrace or balcony, and a luxurious bathroom with a walk-in shower and a soaking tub.
PRIVACY SCREENING
For added privacy, consider a fence or good landscaping (evergreen shrubs and trees are best) between you and your neighbors.
HOME OFFICE(S)
During the pandemic, homeowners looking for Zoom-friendly spaces have converted former coat closets, erected plywood walls in garage corners, and added air conditioners and cable lines to unfinished attics. These days, one home office is a must—and two is even better
OUTDOOR LIVING SPACES
Ideally, it's a flat backyard with some grass if you have children or pets. Patios, decks, porches, pool decks, and terraces are great—and more and more expected.
This article originally appeared at https://www.sothebysrealty.com/eng/anatomy-of-an-of-the-moment-home